Over the past few weeks, our team at Hog Roast Upton has been slowly easing back into normal life. Now, with restrictions easing even further, we are elated to announce that our exceptional crew is available for all your catering needs! In fact, just last week, we had the pleasure of serving up one of our lip-smacking hog roast spreads at one of the largest events we have attended in what has felt like forever!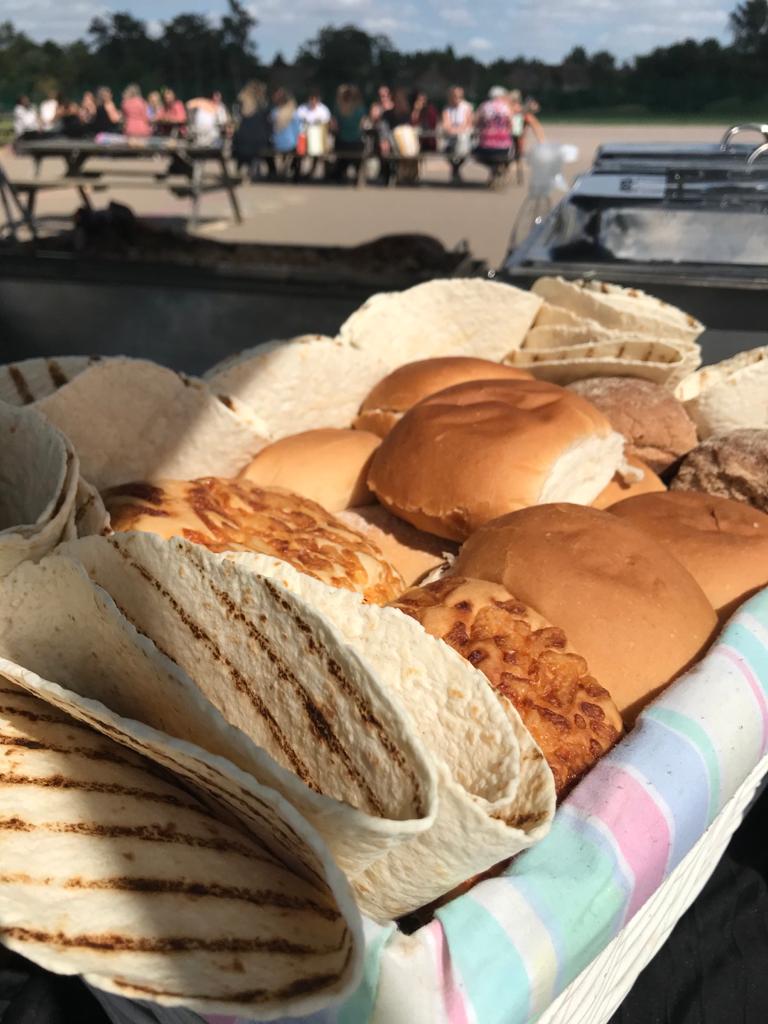 As most of you will probably know, this time of year is usually littered with celebrations, especially for those in education. But as a result of everything that has been going on in these past few months, our client Mevs was even more determined than ever when it came to organising the annual end of year teacher party.
Hoping to reward her colleagues' for their efforts throughout lockdown, Mevs had asked the Hog Roast Upton team to serve one of our succulent feasts to the 80 members of staff who were set to attend. With the arrangements being led by catering manager Beth, the event was in excellent hands, and after talking to the client some more about what we have to offer, it was settled that our most popular menu, A.K.A. the private party menu 3 would be the best option for the day.
The day of the party saw the Hog Roast Upton catering crew travel the short distance to Wootton Park School where the team worked quickly and efficiently to set up the cooking equipment in the playground before getting started on the afternoon buffet. After a few hours of tireless cooking, the medium-sized pig was ready to be served alongside crispy crackling, applesauce, warm new potatoes in herb butter and gluten-free rolls and wraps. As always, the team had also prepared some of our well-loved grilled vegetable skewers with the option of added halloumi for non-meat-eating guests.
Mevs was over the moon with our team's level of professionalism along with their keen eye for detail, which when paired with the delicious food and glorious summer weather made for an unforgettable day!