It is believed that from the 6th Century AD, human kind has engaged itself with a game of pure logic. Chess, unlike card or dice games, is won or lost solely on the player's ability to out manoeuvre their opponent, and absolutely no given outcome is down to luck. That's why chess is considered to be the ultimate grey matter game, and every year, all over the globe, intellectuals and logicians gather to play out tournaments. In the recent weeks, the team at Hog Roast Brackley were contacted by a woman named Eleanor, who just so happened to be running a chess tournament of her own.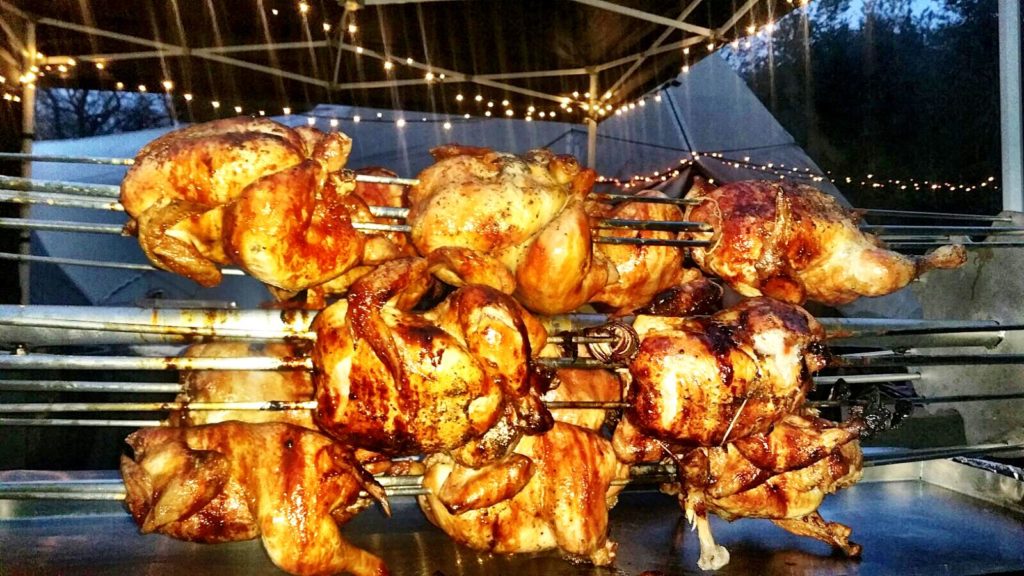 There were well over 200 hundred players and guests expected to attend the all-day event, and so Eleanor wanted food to be available at different stages of the day. She met with a chef and a catering assistant from Hog Roast Brackley to discuss her exact requirements, and select a menu. With such a large number of guests expected, she wanted an array of tastes to be catered for, and so she opted for the Spit Roasted Chicken, the Sirloin of Beef and the Whole Roast Salmon, as options for mains. In addition, two separate rounds of canapes would be served at different points during the event.
It was an early, nine o'clock start to the tournament as there were many games to be played in the preliminary stages, which took place all morning whilst the team from Hog Roast Brackley worked hard to prepare the first round of canapes for the twelve o'clock serve time – Mini Burgers, Mini Pizzas and Mini Quiches. Before the mains, the quarter final and semi-final stages were played, tense affairs that narrowed the numbers down to just two finalists for each age group. Once the finals were played out, Eleanor and the rest of the judges awarded the competitors their certificates and prizes, followed swiftly by the serving of the second round of canapes. This time it was the Spicy Thai Chicken Kebabs, the Peking Duck Wraps and the Dim Sum selection.
If you have an event that you need catering for, then make sure you leave nothing to chance, and hire the team at Hog Roast Brackley. It's the logical move.