A successful open day is important for any school, as it is one of the biggest factors for helping parents choose the right school for their children. Alongside the academic results and the classrooms, it is also important to create a welcoming and friendly atmosphere for the visitors to enjoy. One way to do this is to provide a delicious buffet lunch, which creates a great talking point for the event!
A local secondary school reached out to Hog Roast Corby to arrange catering for their summer open day. The open day is intended as an opportunity for parents to view the school while it isn't packed full of students, allowing them to chat with teachers and check out the facilities that are available. Open days can be nerve-wracking for parents and students as it represents a new life chapter, so the school wanted to do everything that they can to create a relaxed and welcoming atmosphere. One way to do this was to provide delicious catering for the guests to enjoy, in the form of a classic hog roast from Hog Roast Corby.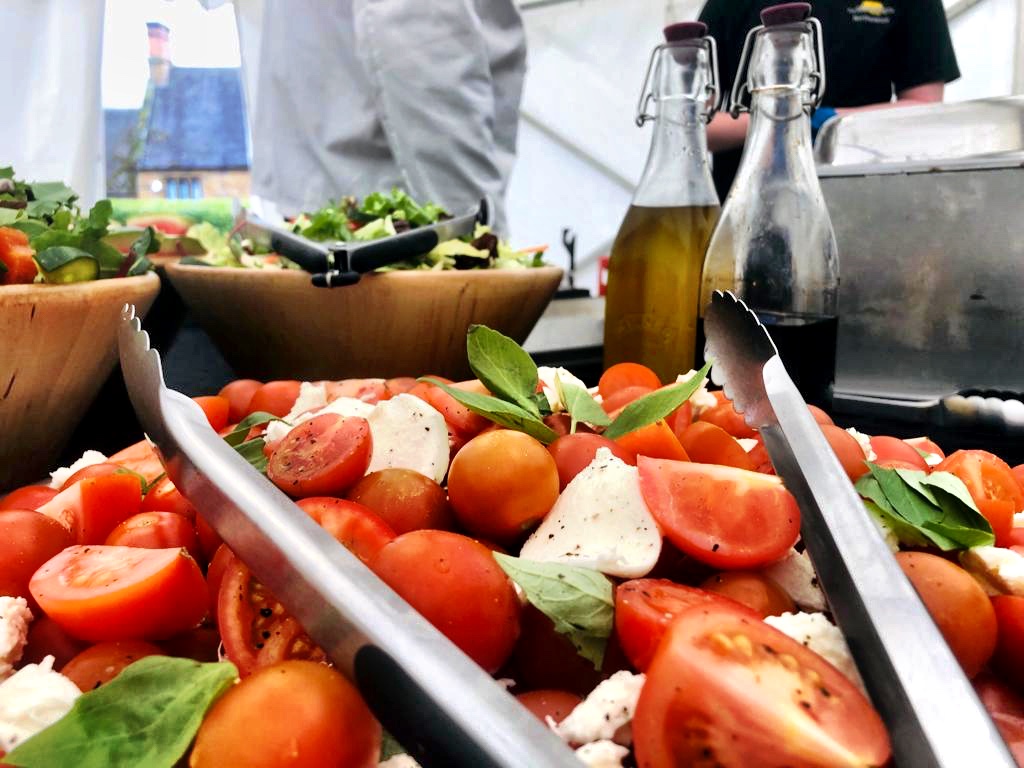 On the morning of the open day, the Hog Roast Corby team arrived at the school and began setting up our catering station in the playground. We then got to work preparing the hog and roasting it to perfection, alongside some sausages and veggie sausages. The main dishes were served in fresh bread rolls with gluten-free rolls also available. Alongside the mains, we also prepared some tasty sides, including a mozzarella and tomato salad, a green leaf salad, homemade chips, crunchy coleslaw, and corn cobettes. This created a varied menu with plenty for the guests to enjoy and more than enough to go around!
Hog Roast Corby has a variety of different buffet menus to choose from, with something that is right for any occasion. Whatever kind of catering you require, our team are on hand to help! To book in, simply let us know your party size, date, and location and we can do the rest.