If you're celebrating a special occasion, perhaps your 30th or your wedding, you'll probably want to spend the day with your loved ones, have a drink or two and enjoy some great food. Hog Roast Fawsley can provide the latter and at an affordable price, too, regardless of the number of guests you're inviting or the location. We can easily cater events with hundreds of guests but at the other end of the scale, we can also easily cater your party if it's just an intimate affair with a few people. Location-wise, you may be surprised to find out that we can cook a hog roast just about anywhere that you have in mind, even in remote places, as our hog roast machines are portable and gas-powered so we've no need for an electric supply.
Just recently, here at Hog Roast Fawsley we were asked to cater an engagement party with a barn dance theme. The barn itself was in a field on a farm in the middle of the countryside, and with no electricity to be found anywhere nearby. The couple, Rosie and Edward, had met working on the farm and used to love to stare at the open sky at night, where there was no light pollution to stop them from seeing shooting stars and even other planets through a telescope.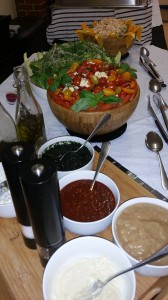 For their special occasion, they had planned it carefully to ensure that generators could supply electricity at the venue for the lights and music and they excitedly noticed on our website that our equipment runs on gas bottles. Rosie was even more pleased when she read that we can cater for dietary needs, as she was craving our hog roast rolls but being gluten-intolerant, she wasn't hopeful that she could eat them. All we have to do is bring along some gluten-free bread rolls for Rosie and voila – she can eat the same as everyone else at her party, as all our other ingredients are suitable.
On the day of the party, our team arrived several hours before service to prepare the meat and cook it slowly until absolutely perfect. The venue looked stunning and the clear sky was the highlight of the night – well, apart from Hog Roast Fawsley's pigs in buns, of course!