June is upon us so you know what that means – summer barbies and jet setting holidays! In between your Spanish vistas and your beachfront getaways make sure to keep the holiday feeling going back home by bringing the stylish catered dining of Hog Roast Rushden to your life. Let our gourmet barbecue range whisk you away to the best of the British summer, or let our Mediterranean inspired alfresco dining menu give you a little taste of the sunny side of life and keep that holiday buzz going long into the summer.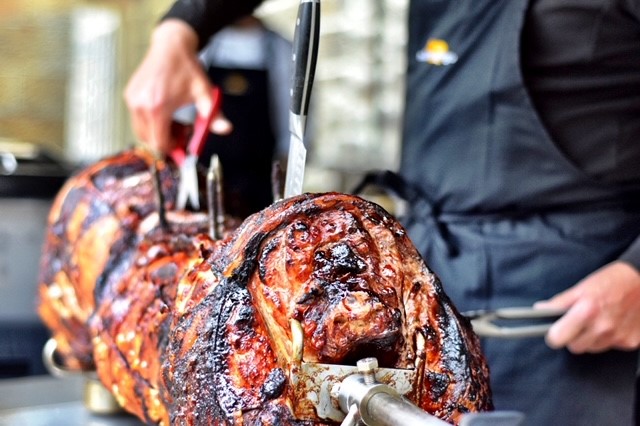 It's summertime again, so dust off the factor 30 sunscreen, pop on your shades, get yourself a sun hat and get out there and enjoy the best of the British summer with the most incredible barbecue you have ever enjoyed. At Hog Roast Rushden we pride ourselves on bringing stylish catering to every kind of event; our catering brings the classics and the traditional roast foods that you already love and reimagines them in an even better way for the best taste experience that money can buy. Our hog roast brings quality in abundance cooking in a spectacular style with an authentic spit roast experience; our barbecue range brings the best of your classics as our gourmet sausages and handmade burgers cooked on a professional grade barbecue brings and upgrade on your shop bought disposable barbecue and cheap supermarket meats. With us you get the best dining experience in catering, allowing you to enjoy your summertime to the fullest.
As long as the sun is shining then there is never a bad time for a barbecue. There are few things we love more in this nation than some grilled meats and foods served in a role with some brown or red sauce. The Hog Roast Rushden barbecue menu brings that most simple of British delights and upgrades it to something even better (if you can imagine such a thing). Enjoy your favourites along with incredible roast potatoes, vibrant salads, creamy and chocolatey desserts, artisan breads or gluten free rolls and wraps. By hiring Hog Roast Rushden you also just get to enjoy all of the fun of the eating without any of the work of the cooking, meaning you can stretch out and enjoy the sun for even longer!
Make this summer the summer of Hog Roast Rushden by calling today!