If you're as excited for the summer months as we are, then you've probably already started planning ahead for all the fun in the sun you're going to be having very, very soon! Garden parties, backyard barbeques, lazy days spent by the (paddling) pool – you name it – are all within reach and here to ensure that you make every single second count and enjoy your time to the fullest is Hog Roast Lavendon's marvellous catering team, led by catering manager, Ben.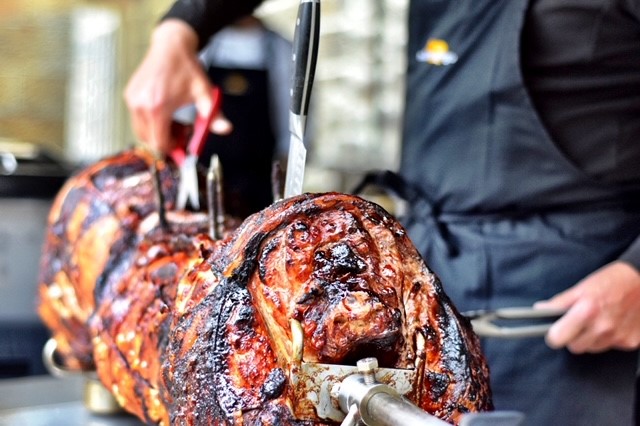 Here at Hog Roast Lavendon, we understand (perhaps better than anyone else) that no event, no matter how big or small, is complete without some tasty food. So, we have come up with an expansive collection of catering plans, which are suited to the needs of every get-together you can possibly imagine. This means that whether you're looking to dazzle with a detailed fine dining plan or simply want a fab finger food buffet for your guests to help themselves to, you can rest assured that we have the perfect menu to suit your tastes – and it won't cost you an arm and a leg either!
With a variety of tiered options to choose from, it's never been easier to find a menu plan that's within budget, and with the freedom to tailor and customise each feast until your heart's content, you can feel confident knowing that everything about your chosen menu has been matched to your needs and wants – not the other way around.
Oh, and as well as freeing you from the difficult chore of cooking for 'X' amount of people, the Hog Roast Lavendon team will also be sure to handle the clean up after your event comes to an end, which means the only thing you have to worry about this summer is working on your tan and making memories with your loved ones. Sound like a plan?
After two years of covid, lockdowns and harsh restrictions, it's time to make this summer really count. So, get in touch with Hog Roast Lavendon today, and pick a menu for your upcoming celebration – it's going to be epic!