It's getting closer and closer to Christmas, and if you're thinking of hiring our catering services for a seasonal party or event, our amazing Hog Roast Wellingborough festive menu could be just the ticket. You get a tempting choice of main – either one of our slow-roasted free-range hogs served with all the trimmings of stuffing, apple sauce and salty, golden crackling or whole-roasted turkeys served with fresh cranberry sauce and sage and onion stuffing – and there's a homemade vegetarian main provided if needed too. Add delicious sides of homemade cauliflower cheese , a medley of vegetables, roasted potatoes with rosemary and garlic and pigs in blankets and you're all set, and then we even serve dessert of traditional mince pies and brandy cream afterwards, to round it all off beautifully.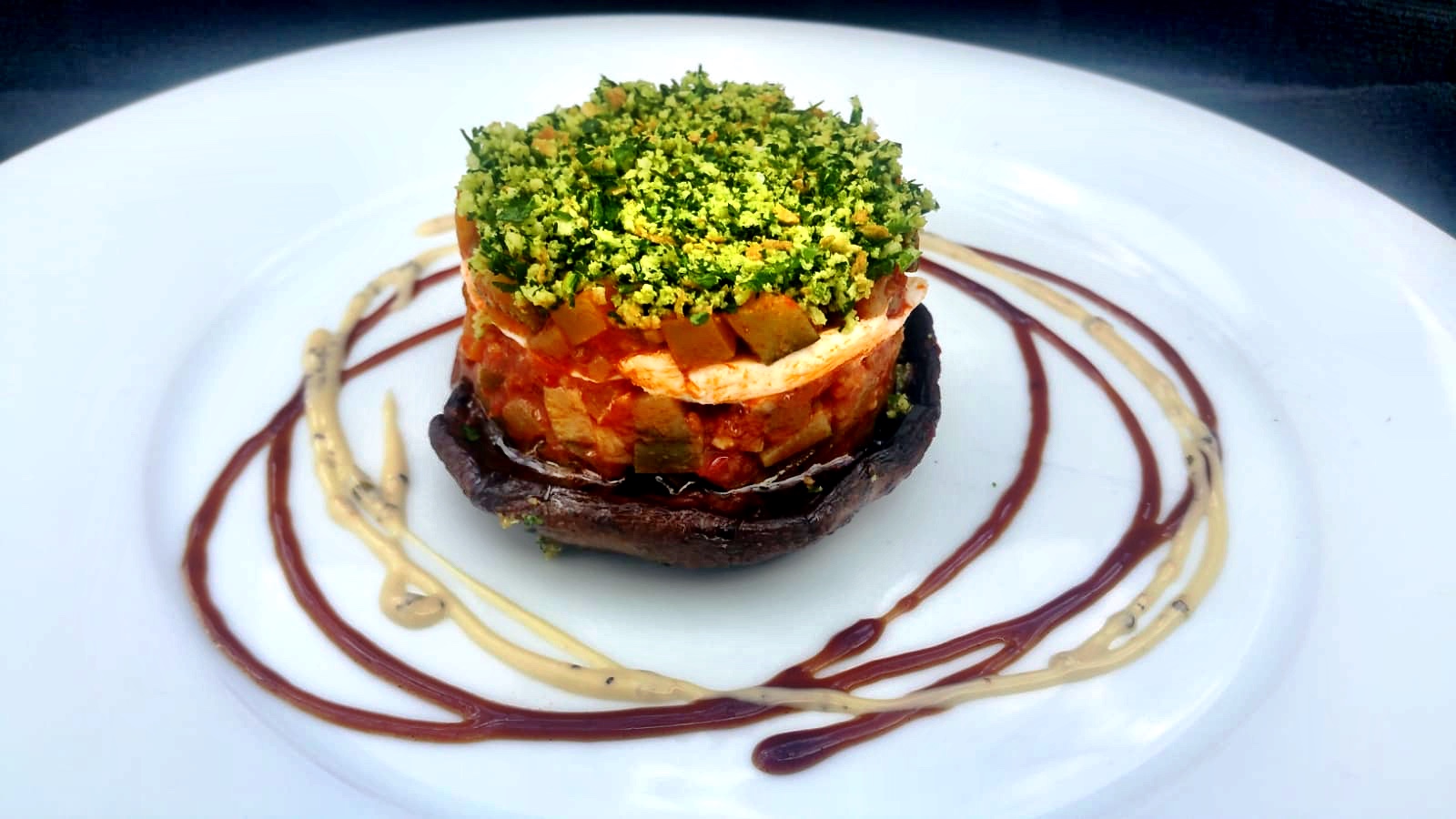 For a Christmas party that our Hog Roast Wellingborough team catered on Friday, Jenny asked us to provide a hog roast festive menu and she also needed our vegetarian alternative served to a few of the sixty guests. While we can make all kinds of yummy dishes for guests with dietary needs, this year's festive vegetarian option of Portobello mushroom and halloumi burgers are a resounding success, as we get plenty of compliments whenever they are on the menu.
On the day of Jenny's party, our Hog Roast Wellingborough chef and catering assistants arrived on-site at the hotel venue several hours before we were due to serve. It takes a long time to roast a hog to absolute perfection, so once our gazebo and serving tables were up, outside in the gardens near to the large, heated marquee, we cracked on with preparing the pig by scoring it all over in diagonal shapes, added lots of water to keep it moist throughout the cooking process and then massaged in loads of salt, which produces that lovely crackling.
Later in the day, we freshly-prepared the potatoes, veg, burgers and accompanying dishes and they were soon cooking away inside the machine, while the hog sizzled away in its own juices above. Before long, the marquee filled up with dozens of guests who were eager to sample our food, and we declared it was time to eat and the queues began.