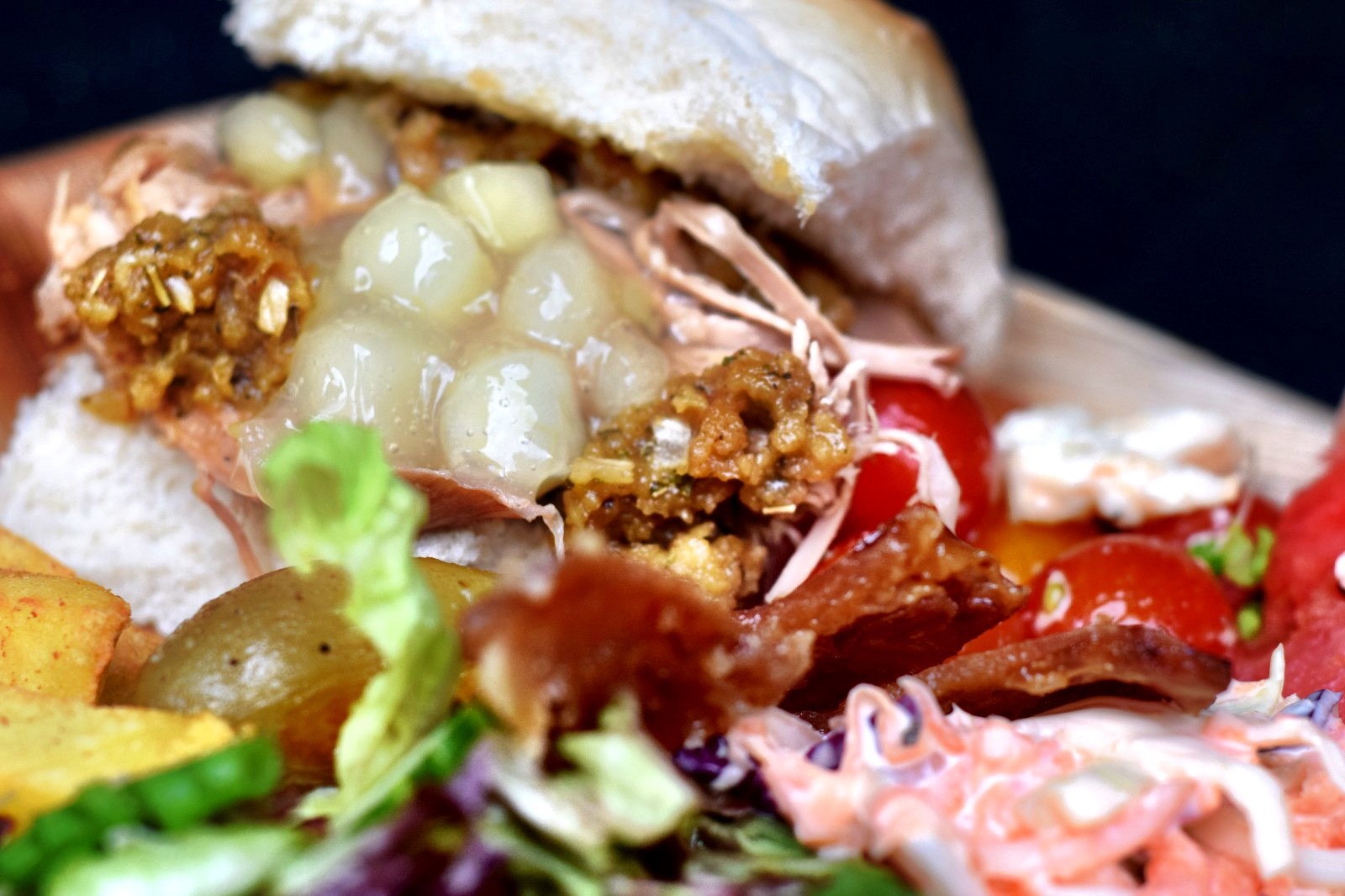 There is no shortage of outdoor beauty spots in and around Barnwell that would make ideal locations for hosting a special occasion. But if you thought it wouldn't be possible to have an event taking place outdoors whilst still being able to enjoy great quality food, think again. Here at Hog Roast Barnwell we can offer you the best of both worlds because we have the ability to provide restaurant-standard food in any location, regardless of how big your guest list is.
Our specialty slow-roasted pork is the best in the area, and we take great pride in the quality of our ethically-reared meat. Our versatile chefs can deliver exceptional food in any environment and our multi-functional cooking equipment can be transported to and used in any setting. As if being able to supply the most melt-in-the-mouth pork you will ever taste isn't enough, we also offer a whole host of varied, contemporary menus that suit all tastes, diets and occasions.
Great Food For All Occasions
Our cooking method is just as effective when preparing any type of meat and because of this we are able to supply a range of alternative options to pork, or if you want to really indulge your guests, you can have a choice of not one, but two of our delicious slow-roasted meats. For guests with varying dietary needs, we have a tempting selection of vegetarian and vegan dishes and we can adapt any dish on your menu to cater for particular dietary requirements.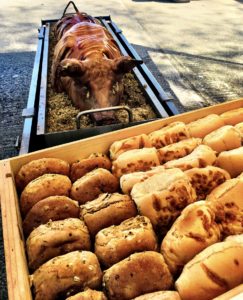 Here at Hog Roast Barnwell, we are committed to preparing everything from scratch at your venue using only the best local produce, including our complex canapes, starters, sides and desserts. We are able to time everything to perfection regardless of how extensive your chosen menu is, and we are always ready to serve right on cue. How you would like your meal to be served it entirely up to you. We can provide tempting buffets or traditional sit down meals, complete with table service courtesy of our own events staff.
If you would love to have some great food in the location of your choice, varied menus that cater for diverse tastes and excellent service from beginning to end, Hog Roast Barnwell can give you every you want for your big day.