Northampton's Best Hog Roast Caterer
Welcome to Spitting Pig Northamptonshire, a first class catering company that provides outstanding hog roasts to the whole of Northamptonshire. If you are planning an upcoming event and looking for a reliable, professional caterer who are able to provide impressive food for all of your guests then fortunately, there is an easy solution, which is to hire the best Hog Roast Northampton caterers.
Parties are great for catching up with family and friends. The only problem is that if you are the host you may not have much time to socialise. Often, the host ends up running around trying to get the food ready and served on time. This makes it hard for them to relax and enjoy the event. By choosing us you can be assured that the catering is in safe hands and you are free to mingle and celebrate with your guests.
Hog Roast Northampton – Years of party catering experience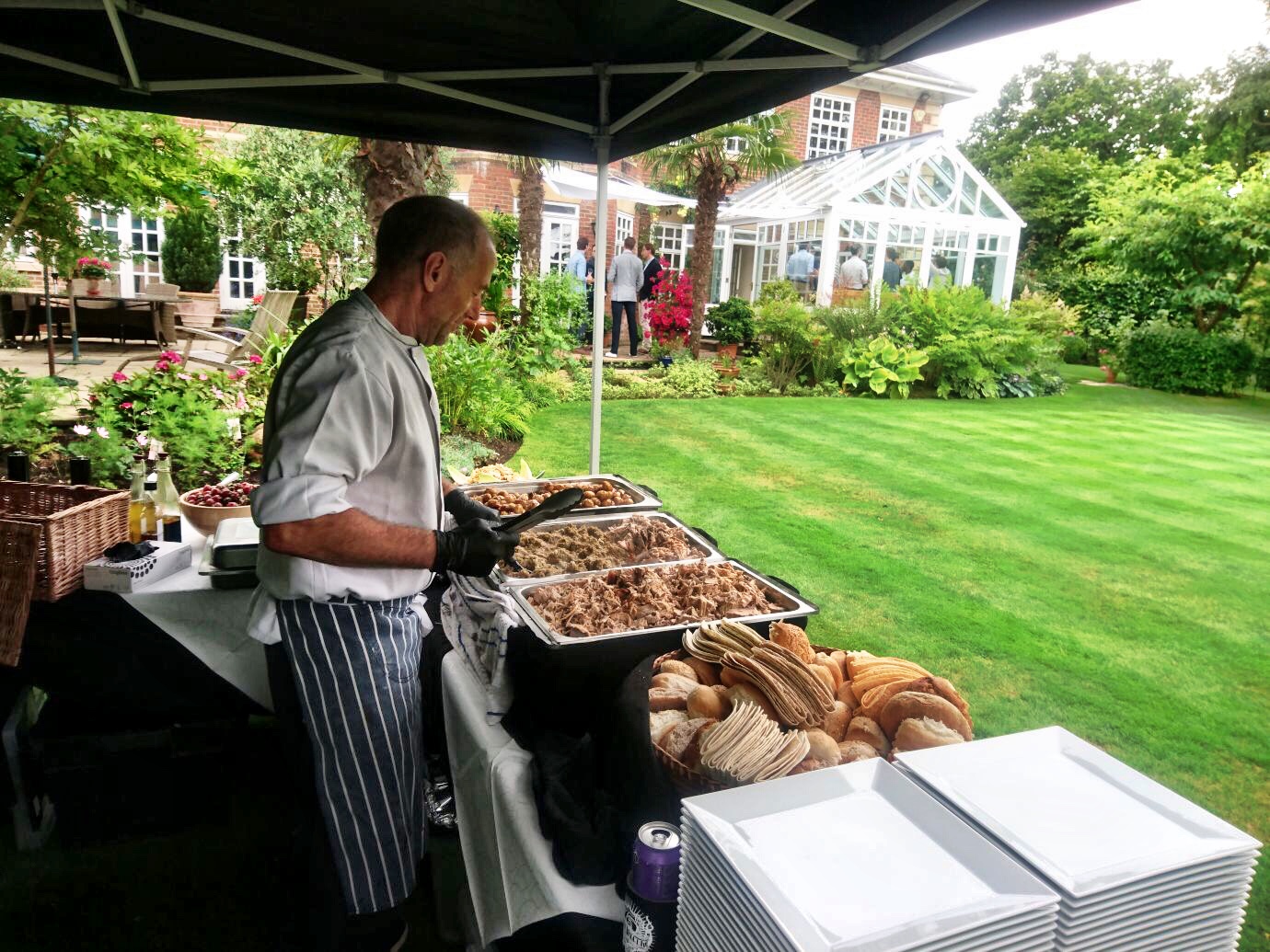 Our experienced teams have been providing catering services in Northamptonshire for many years. We provide tasty spitting pig feasts that impress. When you use us you will be able to feed a lot of guests without having to spend a fortune. A whole hog goes a long way. An average sized hog can easily feed 80 people, and the meat tastes great regardless of whether it is served in rolls, as a carvery or part of a buffet. As well as hog meat we can also cook beef joints, whole chickens, turkeys, gammons and cuts of lamb. Vegetarians are also catered for and the type of spit roaster we use can be converted into a grill, which allows us to cook sausages, chops and other foods.
It really does not matter what type of food you want to be served or how many people you are catering for the Hog Roast Northampton cooks can handle it. All you need to do is to choose the meats, finger foods, salads, side dishes and desserts you want serving, and then leave everything to us. At Hog Roast Northamptonshire, we also employ waiters and front of house staff. So, if you are hosting a formal event or wedding, we can provide you with the staff you need to have your guests served at the table.
Hire a Spit Roaster from us
We also hire out spit roasting machines. If you want to do some of the cooking yourself this is the perfect option. We even provide a delivery and collection service, and can also include the meat if you are unsure where to source it from yourself. Modern spit roasters are easy to set up and use, however upon delivery our expert Hog Roast Northampton chef will be more than happy to give you a quick tutorial about the machine and a few hints and tips to create a delicious roast for your guests.
To hire Spitting Pig Northamptonshire to cater for your next special event just fill out our simple enquiry form. A member of one of our local catering teams will quickly get in touch to discuss your needs further and give you a quote.