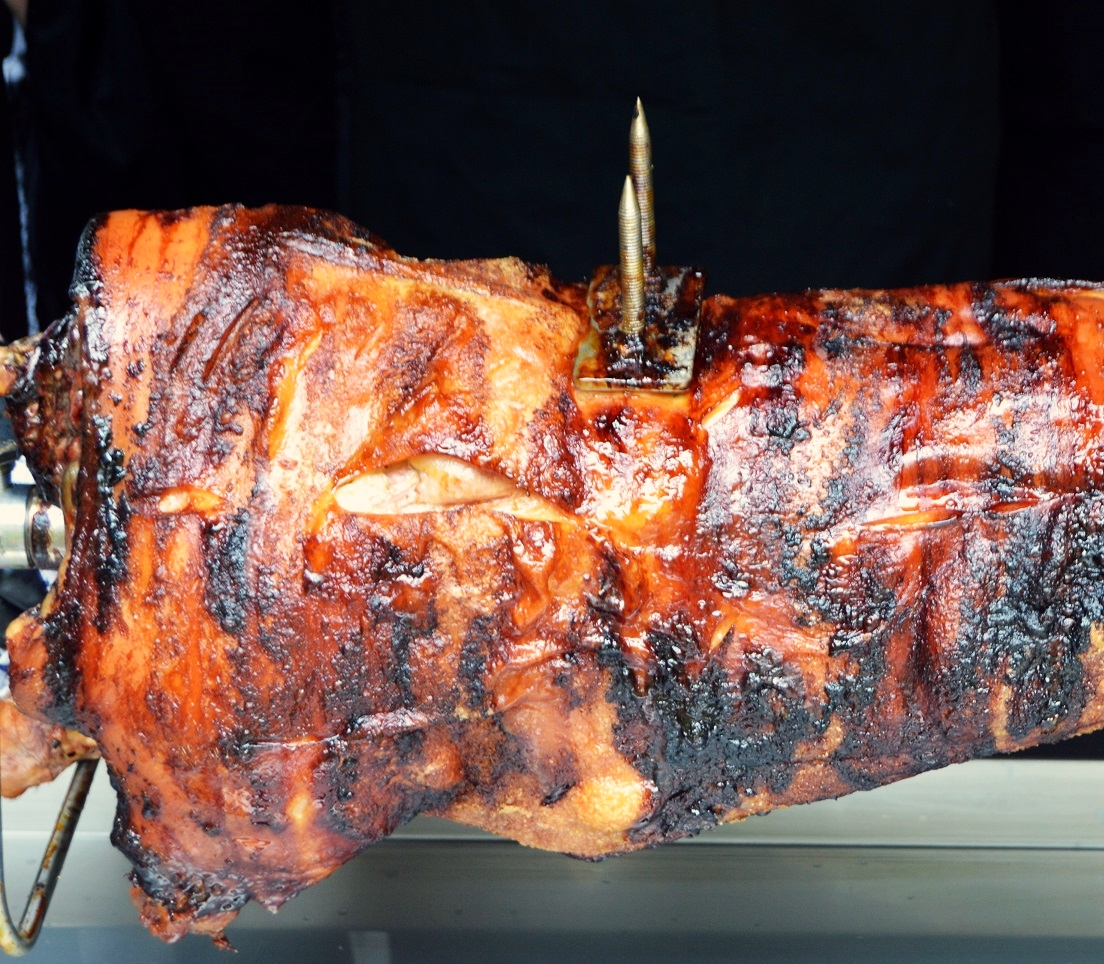 Brixworth's pride in its history and traditions is very akin to Hog Roast Brixworth's ethos when it comes to catering. We have adopted and perfected what is a very ancient cooking method and combined it with our own imaginative, contemporary menus to offer you a truly unique dining experience.
Patiently slow-roasting meat achieves a level of taste and tenderness that conventional ovens cannot match and what's more, our versatile cooking equipment can be easily transported to any location, which means you don't have to be confined to a traditional setting for your special occasion. Outdoor catering is our speciality, but our flexible approach allows us to cater at smaller indoor venues with equal success, so you are able to enjoy our food all year round.
Our signature hog roast sandwiches served with crunchy crackling and homemade apply sauce are the perfect culinary companion for any event in Brixworth and it is the ideal way of providing a large number of people with high quality, freshly made food without overstretching your budget.
The Perfect Catering Choice For Your Event
If you are planning a more formal occasion, such as your wedding reception, a company event or a milestone anniversary party, we can offer you a wide range of buffet and 3 course meal options to suit any special celebration. You can treat your guests to a range of different meats, as well as our classic pork, in addition to vegetarian and vegan options and specially adapted dishes that meet the needs of guests with particular dietary requirements.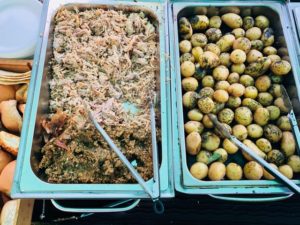 For extra special occasions, Hog Roast Brixworth can also rustle up a platter of tempting canapés with a variety of traditional and more exotic flavour combinations and supply our own front of house staff to serve them to your guests upon arrival. We can also provide waiting staff to take excellent care of your guests if you would prefer a sit down 3 course meal.
Everything item on all of our menus is made from scratch whilst the meat is cooking using the best locally-sourced ingredients and always served right on cue, no matter how many dishes we are preparing. If you like the sound of our traditional techniques, modern menus and versatile approach to catering, get in touch with a member of the Hog Roast Brixworth team today to discuss your requirements.