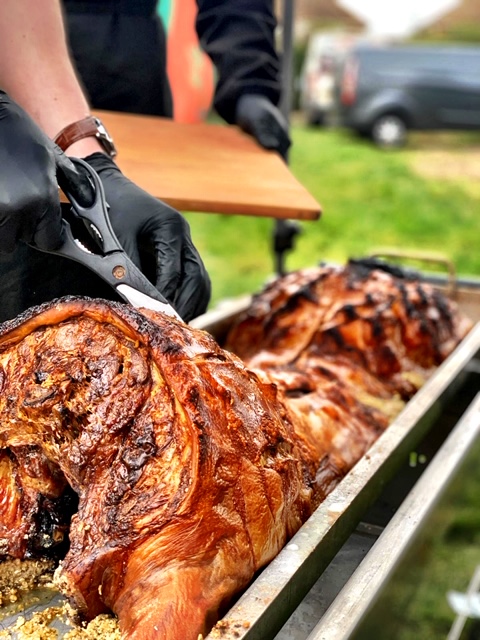 Nothing is better for bringing people together at a sociable community event or party than a delicious hog roast, especially if it is provided by Hog Roast Broughton. As the area's leading hog roast company, we have a vast amount of event catering experience and our superior slow roasted pork is always a winner for any occasion in and around Broughton. We always prepare our meat on-site, giving our diners the chance to watch our skilled chefs in action whilst they produce some perfectly cooked pork in one of our compact, yet robust hog roast machines, before being treated to the ultimate slow roasted pork sandwich, served with our signature crispy crackling and homemade apple sauce.
Whilst our ethically reared and expertly prepared pork is of course our number one selling point, it isn't all we offer. Here at Hog Roast Broughton, we understand that our diners have diverse tastes and dietary needs and we design varied menus to reflect this. We offer both self-service buffets and more formal 3 course meals with table service for special occasions. All of our menus include a selection of different slow roasted meats, as well as lots of inventive vegetarian and vegan alternatives.
Great Food For All Occasions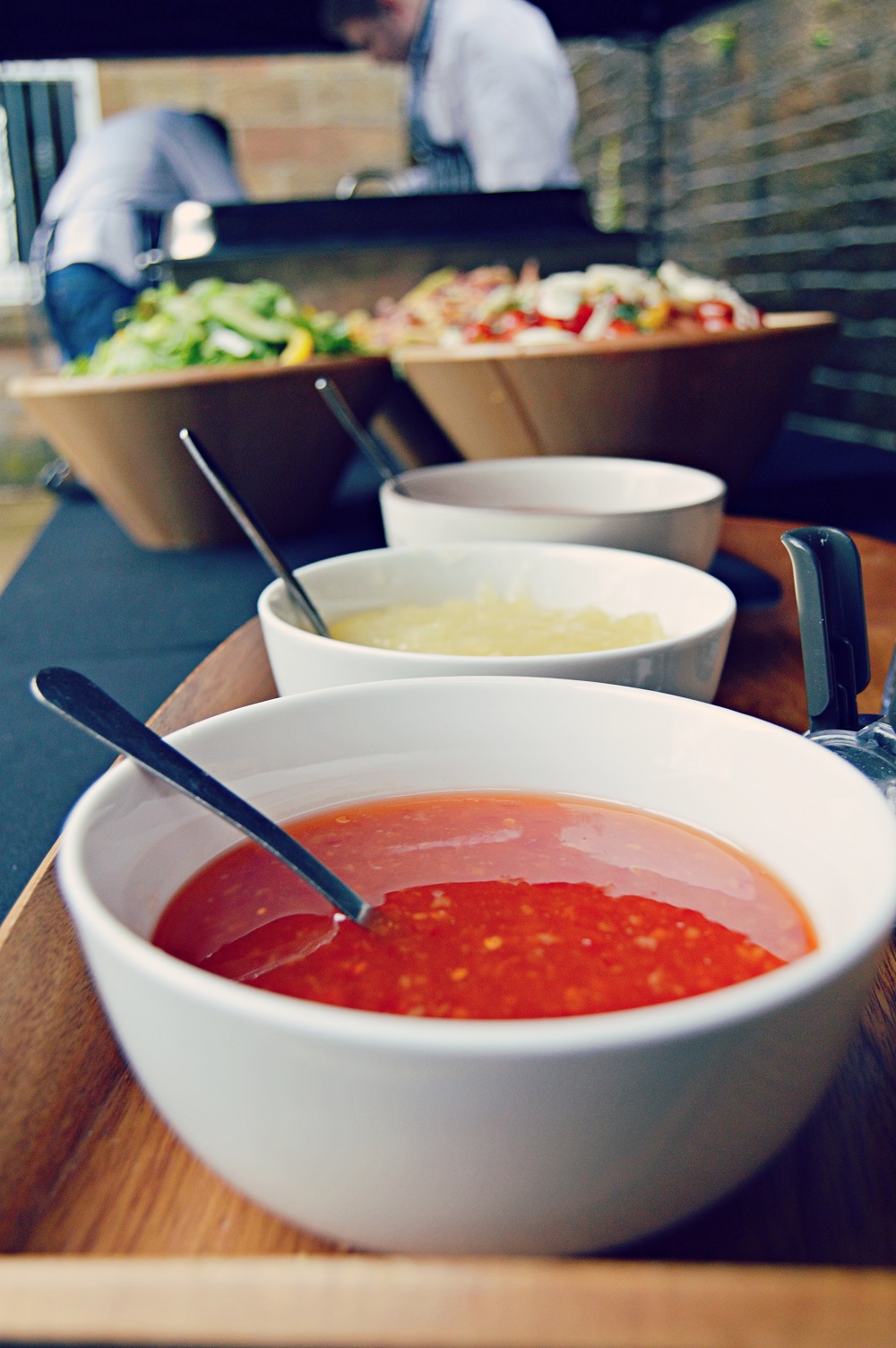 The scope of our menus makes our food ideal for any event in Broughton, whether you need catering for an annual public event, a buffet for a birthday bash or an elegant meal for a formal celebration, such as your wedding reception. What's more, we are able to prepare all of our menu items from scratch in any outdoor setting or indoor venue anywhere in Broughton. We always utilise the finest and freshest locally sourced produce available in the area and we never compromise on our commitment to making everything on-site, ensuring our diners are always treated to the highest quality ingredients and fabulous freshly made food.
If you would love to have the best hog roast dining experience in this part of Northamptonshire, along with a varied menu that will accommodate the needs of all of your guests, and a style of service tailored to suit your event perfectly, the Hog Roast Broughton team are on hand to fulfil all of your event catering requirements for any occasion.