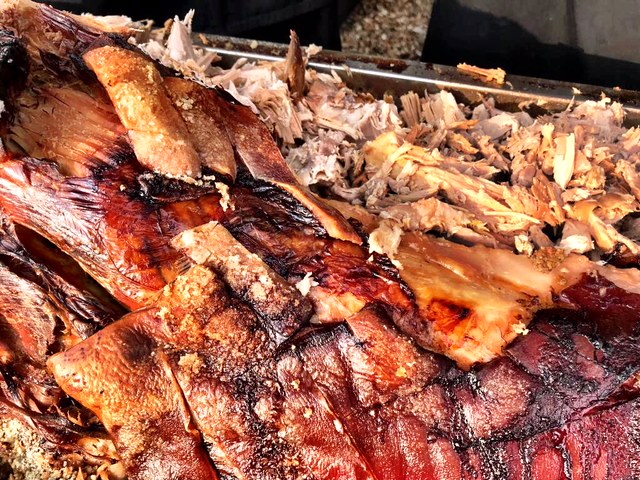 With its countryside setting and annual boat show, Crick is a great place for hosting outdoor events. If you are looking for a catering company who can provide food that is as great as the location, you will find everything you want here at Hog Roast Crick.
Our versatile approach to catering allows us to cook in any outdoor space whilst always delivering a consistently high standard of food and service. We can cater for any type of event, both large and small, anywhere in Crick and provide superior quality food that everyone will love.
Our slow-roasted pork is second to none in terms of the quality of our meat and the ability of our chefs to cook it to perfection until it is falling off the bone and packed with flavour. All of our meat is ethically reared and sourced from the best local producers and we always freshly prepare it at your venue on the day. To achieve this, we always make sure we arrive on site several hours before your event to allow plenty of time for the pork to be as tender and tasty as it can possibly be. Whilst our skilled chefs are tending to the meat, our catering assistants will be hard at work making all of the other dishes on your chosen menu from scratch too, using only the best locally-sourced ingredients.
Providing Your Guests With Only The Best From Hog Roast Crick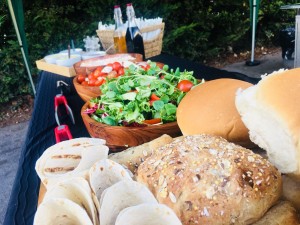 Pork may be our pride and joy here at Hog Roast Crick, but we also have the versatility to provide extensive buffets and elegant 3 course meals complete with canapes with a range of different meat and vegetarian options. We are able to cater very successfully for different tastes and diets, which means that even if some of your guests aren't pork fans, don't eat meat at all, or have specific dietary requirements, they will still love our food.
In addition to being fully flexible when it comes to the food, we can also tailor your style of service to suit the style of your event, whether you would prefer an informal buffet or a more traditional sit down meal with full table service provided by our own events team. If you want high quality, freshly prepared food that will please everyone and fully flexible service, Hog Roast Crick can meet all of your needs.