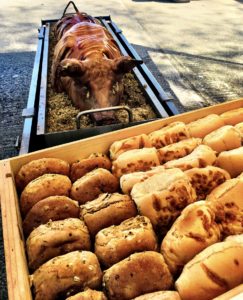 If you want the best hog roast experience in the Moulton area whilst also being spoilt for choice when it comes to selecting a menu that will please all of your guests, hiring the Hog Roast Moulton team is the answer. Our hog roasting prowess, varied modern menus and extensive event catering experience makes us ideally placed for meeting all of your catering requirements for any occasion. We are known for the quality of our ethically reared pork, which is always expertly prepared on-site by our skilled chefs, but we are also able to offer crowd pleasing menus with dishes that everyone will love. All of our menus feature a selection of alternative slow roasted meats, which are all just as delicious and high in quality as our classic pork. If you would like another meat option, you can indulge in some of our succulent sirloin of beef, tender free range chicken or fresh spring lamb, to name but a few. We also provide an ample array of vegetarian and vegan dishes, as well as being able to make any necessary adjustments to cater for specific dietary requirements.
The Best Hog Roasts In All Of Moulton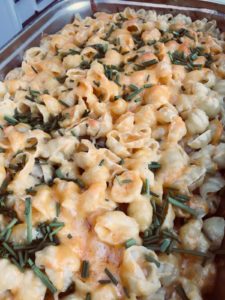 Here at Hog Roast Moulton, we always make all of our dishes from scratch on-site whilst the meat is roasting slowly and delicately over a period of several hours. Our multi-skilled team are able to produce delicious freshly made food in any location, using only the best locally sourced produce. Our style of catering is ideal for outdoor events, but our streamlined equipment and versatile team are able to operate with just as much success in smaller indoor venues too.
We offer a range of buffet and 3 course meal options, depending on how formal you would like your event to be. If you would like a more traditional sit-down meal for a special occasion such as your wedding reception, we can bring along our own professional front of house team to provide a warm welcome and excellent table service for the rest of your meal.
Hog Roast Moulton can provide you with a superior hog roast catering experience, along with a diverse menu, unbeatable customer service and a bespoke catering package for any event in the Moulton area.