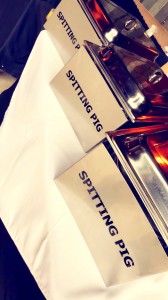 For the guests parties are great fun, but for the host they can often turn out to be quite stressful. They have a lot to get organised. Juggling everything that needs to be done can be tricky, which is something the Spitting Pig Oundle team can help with.
We have been providing tasty party food for people in the Oundle area for more than a decade, and would like to do the same for you. It does not matter whether you are planning to get the family together to celebrate a special birthday or hosting a huge sales launch we can provide all of the food you need.
Spitting Pig Roasts For Any Celebration
Most guests enjoy a spitting pig feast. People rarely get the chance to eat spit roasted meats, so it really is a special treat. They love the taste and there is nothing more impressive than the sight of a whole hog turning gently on a spit. It is a great way to add a bit of theatre to any celebration.
The fact that the Hog Roast Oundle team uses the latest spit roasters means that we are also able to cook other meats. A row of whole turkeys, chickens, beef joints, lamb or gammons looks just as impressive as a whole hog does.
We also offer a range of side dishes, which can be used to create virtually any type of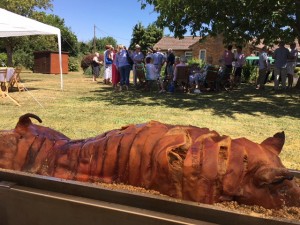 meal. You can ask the Spitting Pig Oundle catering team to put together a buffet table that includes a range of salads, canapés, desserts and other side dishes.
If you are hosting a formal event our chefs can cook you a hot meal, which our waiters can serve to your guests at the table. You can also hire front of house staff from us.
Hire A Hog Roaster From Us
We also offer people the chance to lease a spit roaster from us. They are really easy to use and offer you a great way to impress your guests with your cooking prowess.
If you want us to cater for your next event, all you need to do is to add your details to the quote form. We will then make sure we have enough staff available for that date, and call you back to discuss what you need for your event and give you an accurate quote.