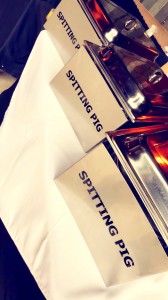 If you need to feed a lot of people there are several approaches you could take. One option is to do the catering yourself. If you enjoy cooking, have a lot of spare time and plenty of refrigeration space this option could work for you. However, a far easier, and less stressful, approach is to hire the Spitting Pig Wellingborough team to take care of everything on your behalf.
We have many years of experience and our chefs are well-trained professionals, so when you hire us you can relax and let us take care of all of the hard work. It does not matter whether you are planning to feed hundreds of guests or just a handful, we can help.
A Fantastic Range Of Party Foods
As well as hog roasts the Spitting Pig Wellingborough team offers a wide range of other party food. Many people hire us to provide help yourself style buffets or carvery style meals. However, we also offer a full at your table service for those who want it. This is a particularly popular option for weddings and corporate events.
With this option your guests will still be able to see our chefs cooking the spit roasted meats, but it will be plated up and served to them at the table. If you want, we can provide you with a full team of waiters and front of house staff.
If you prefer the buffet option as well as the spit roasted meats we can provide you with a range of finger foods, desserts and salads. You just need to choose the dishes that you want served and leave the rest of the work to us.
Cooking For Your Guests Yourself
However, if you enjoy cooking you could always hire a spit roaster from us and use it to cook your own hog or other meats. It is really easy, and we show you how to do it.
To get a no obligation quote from Hog Roast Wellingborough all you need to do is to fill out the form on this site. A member of the team will ring you back quickly to discuss your needs in more detail and give you an accurate quote.