By a coincidence that the family still marvel at to this day, cousins Jack and Lucy were born on exactly the same day and the family have always celebrated their birthdays together ever since. With their 18th birthdays on the horizon, their relatives wanted to do something special for them and hired their local football club for the occasion. The problem was, the cousins may share the same birthday, but have a lot of differences of opinion about everything else, including food! They needed to find a catering company who could please both the birthday girl and boy, as well as the rest of the family and come up with a menu that wasn't going to cause any squabbles!
Luckily for them, Hog Roast Market Harborough came to the rescue! All four parents were delighted to discover that we provide incredibly varied menus that can cater for everyone's tastes in one meal and that even though we are pork specialists, we also provide a wide selection of different meats!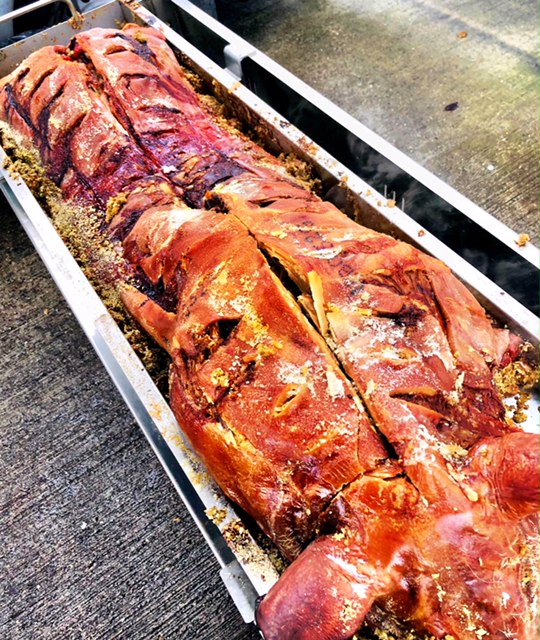 They chose one of our classic hog roasts served with all the trimmings to please Jack (and his dad!) and for beef fan Lucy they picked our succulent sirloin of beef served with horseradish sauce and red wine gravy. They were even more pleased when they realised that we also offer vegetarian options across all of our menus, and they picked out some of our tasty homemade quiche and veggie skewers for the non-meat-eaters in the family.
With a dispute diverted in the food department, the family left everything in our capable hands and got on with resolving another divisive issue-the playlist! We left them to sort that out amongst themselves whilst we got on with the preparations for the epic birthday feast!
Jack and Lucy may not have agreed on all the choices of music for the party, but they certainly both loved the food and so did everyone else! The family couldn't believe we had managed to prepare such a varied feast from scratch at the venue, with ample options to please everyone!
It was a great party and even the contrasting cousins couldn't find a single thing to disagree on when it came to Hog Roast Market Harborough's birthday buffet!