Over the years, we here at Hog Roast Northampton have catered for all sorts of events. Some events you would expect, like when we cater for a private party or corporate function, but others may surprise you. In the recent weeks for example, we were contacted by Gavin, a local fitness enthusiast who was about to open the doors of his new gym to the public and he had decided that he wanted to provide a treat for those who came on the first day, and also an incentive to get more people through the door. Gavin had the remarkable idea of providing a hog roast to those who came to work out, or to have their induction.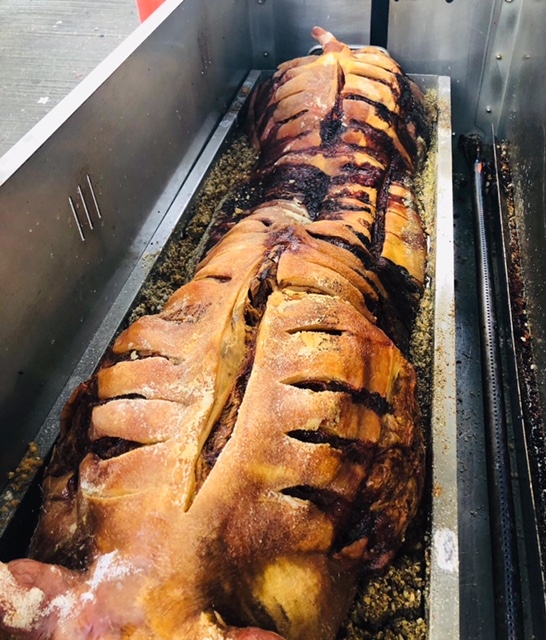 He contacted us and made all the arrangements. He wanted a simple hog Roast buffet with bread rolls and a selection of sauces to be set up in the foyer so guests could eat before or after their workout. We arrived early in the morning to ensure the Hog would be ready for twelve noon, and would be served throughout the afternoon until closing. Our chef from Hog Roast Northampton made the short journey to the gym on the cold Friday morning of its opening and set everything up.
Those who came for their workout in the morning were full of questions for our chef, as the glorious smell of the Hog Roast was a great source of temptation. When twelve o'clock came, many of those who arrived early, had stayed longer in order to try some of our famous pigs in buns. And as the afternoon progressed, more and more people grabbed a bite on their way out. The smell from the Hog even attracted new customers, and Gavin was buzzing with the number of members he was getting.
In the end, a whopping thirty people had signed up to Gavin's gym, and his opening day was deemed to be a big success. He thanked us for the excellent food and service we had provided and assured us that he would soon be back to buy a machine of his own so he can have a Hog Roast every Friday.