The final weeks of December saw Hog Roast Crick travel to Birmingham where they helped Vivalda Ltd celebrate their 20th anniversary with one of our divine spit roasts. Since first establishing the business back in 1999, the company has grown to include five sites which have worked collectively to become the UK's number one supplier of cladding boards, building panels and fabrication services while providing impartial advice on projects of all sizes. Hoping to reflect on their ever-growing list of achievements and mark the beginning of future successes, the client had organised a carnivalesque event for the 100 members of staff at the Aston branch to enjoy.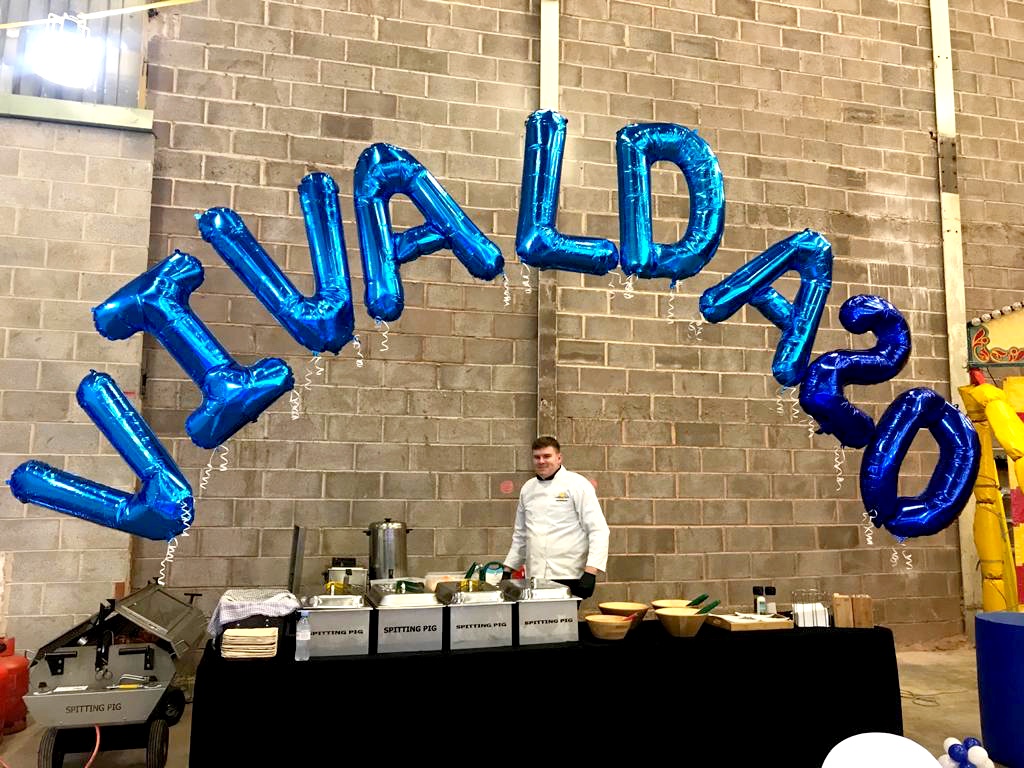 With our highly experienced catering duo Ben and Beth handling the majority of the day's food, the Vivalda team couldn't have been in better hands. After taking some time to go over our list of expansive menu options with the designated event organiser, they opted for our corporate hospitality menu 3 which offers an informal selection of fresh salads and vegetable options to accompany the succulent meats that Hog Roast Crick is renowned for.
On the day of the celebration, Hog Roast Crick arrived at the Vivalda Ltd site where they were welcomed to set up the cooking equipment inside the spacious warehouse which had been filled with various activities that were sure to keep the guests entertained. Among the brightly lit rides that blared popular dance tunes, challenge tables that offered attractive prizes and the pizza van, Ben and Beth set up the Hog Master Pro and began effortlessly spit roasting the whole pig. With the meat doing its thing, the pair turned their focus to the side dishes and veggie alternatives and in no time at all they had whipped up an abundance of chips, sweet potato fries and grilled vegetable skewers with optional haloumi that were to be served using our eco-friendly wooden crockery and cutlery.
The serving time lasted a whopping 2 and a half hours and in that time the guests returned to the buffet table multiple times to satiate their appetites with extra portions of the delicious food.