Hog Roast Sywell loves any opportunity to party, and in their opinion surprise parties are the best! Preparing for a surprise party always brings the team a building sense of excitement. When Richard booked the catering team for a surprise 40th birthday party to be held at Wellingborough Old Grammarians Memorial Sports Field the team was thrilled! With one hundred guests to cater for not a single detail was left to chance. Everything was planned and ordered well in advance of the event.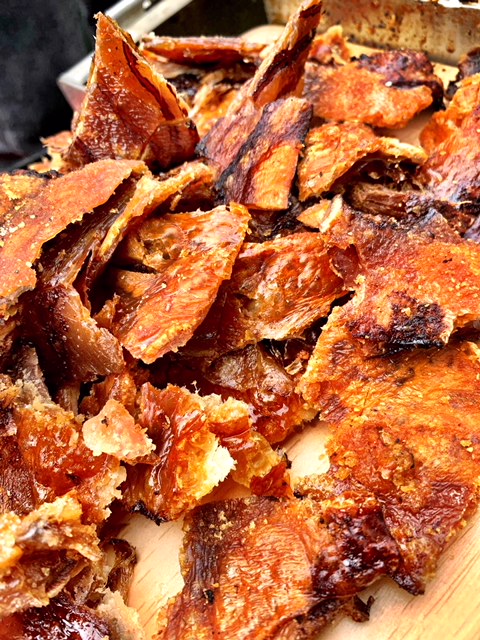 A concern for anyone who is catering a fairly large event is making sure there is enough of everything; enough cutlery, enough crockery, enough food etc. Fortunately the team at Hog Roast Sywell are experienced at catering for a whole variety of event sizes, from ten guests to one thousand. As well as providing the food for the party, the team provide cutlery and crockery. For this event they used wooden crockery and cutlery; and at the end of the party they would take it away with them to re-use.
The menu selected for the surprise birthday party was based around the Classic Hog Roast, although some alterations were made to ensure that the food could be enjoyed by all guests, regardless of dietary requirements. The selected menu had plenty of scope for vegetarian and vegan dishes to be prepared alongside the hog roast, as well as the usual coleslaw and salad dishes. It was a real feast for the eyes when Ben and Beth (the catering team for this event) put the platters of food together.
On the day itself Ben and Beth arrived at the venue several hours prior to the event, as the hog would need all the time to slow roast. The rest of the food was prepared while the meat slowly cooked. Everything was ready for 7:30pm and when the surprise began it all went smoothly. Ben and Beth helped the guests to serve themselves from the buffet, before discretely tidying away at the end of the party. The party was a lot of fun and the clients were thrilled with the service provided by the team at Hog Roast Sywell.