Our state of the art cooking equipment has revolutionised the ancient art of hog roasting, and guess what? All of the machines we use at Hog Roast Hardingstone can be hired or purchased for a reasonable cost! Yes, that's right, with our help, you too could be effortlessly transforming pigs (or any other meat for that matter) into a glorious spit roast.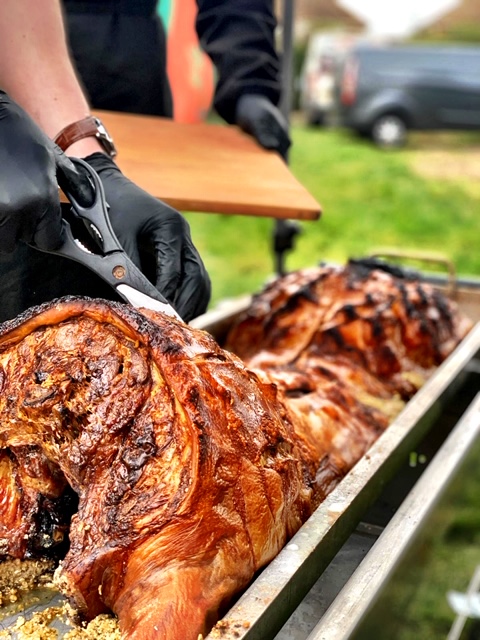 Oh, and did we forget to mention that we also have a collection of parts and accessories available which help to make your chosen machine more personal to your needs? So, if you fancy getting your hands on one of our spit roasting machines, simply give us a call, and our customer service team will be happy to talk you through the basics.
Due to the current situation, our rental option at Hog Roast Hardingstone has become increasingly popular since it allows our clients to take full control of their events and recently we were approached by Dave, who was keen to hire one of our machines for a family gettogether he had planned. After talking over the event in more detail, our catering manager was able to recommend the use of our Hogmaster, which ensures a succulent golden pig with irresistible crispy crackling every single time.
Dave was also impressed by how low-effort this machine is since all you have to do it pop in the pig, turn on the machine, and leave it to do its thing. As well as this, Hog Roast Hardingstone supplied the client with a gas canister and plenty of fresh ingredients to create all the dishes from our classic hog roast menu.
As always, the entire catering package was delivered to Dave's door on the morning of his event, and after answering a few more of the client's questions, the team left him to it. But when the Hog Roast Hardingstone crew returned to collect the Hogmaster the following day, they were met with a huge surprise! Dave and his family had enjoyed using the Hogmaster machine so much, that they had decided to place an order for one of their very own!