We all know that weddings are a great way to bring the whole family together, but in these unfamiliar and unprecedented times, being surrounded by our loved ones is something we're all learning to appreciate more than ever before. Now that these celebrations are one of only a handful left that are still allowed to go ahead, these feelings have only grown, and as a result, Hog Roast Ramsey has seen a huge increase in our wedding bookings as of recent.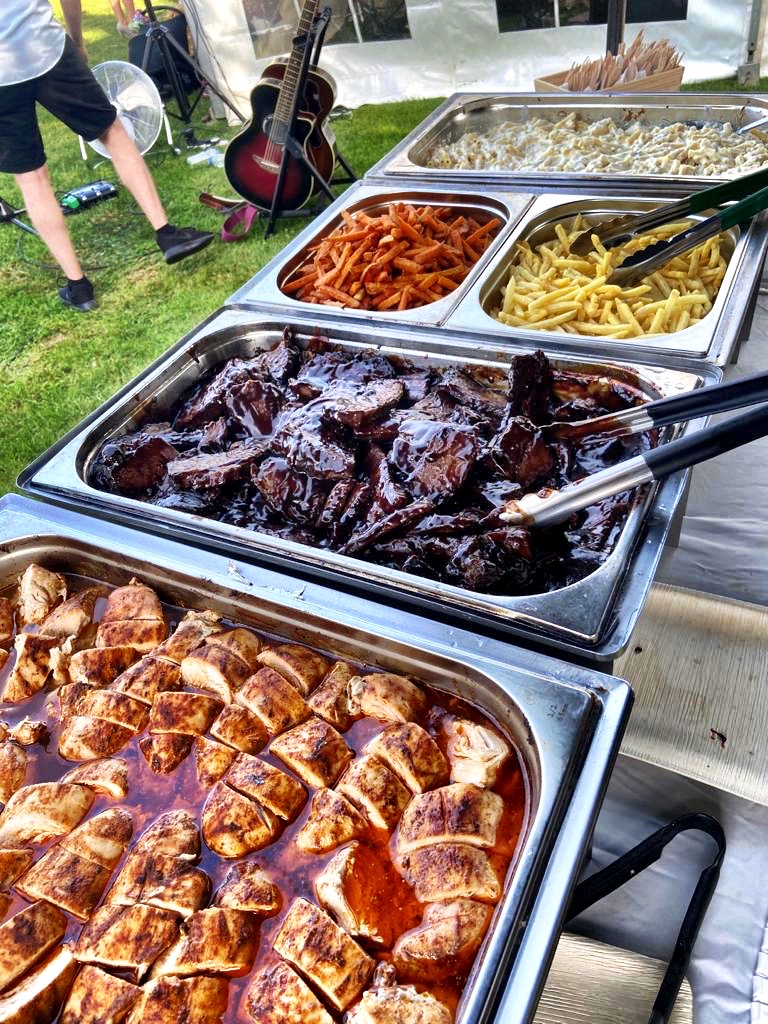 The latest couple to put their wedding breakfast in the capable hands of the Hog Roast Ramsey catering double act, Ben and Beth were lovebirds Laura and Ben, who had high hopes for their intimate at-home wedding reception. Having cut their guest list down to 25 people, the loved-up couple were in search of a more informal feast to match their informal dress code, and with the help of our team, they soon found that our southern slow roast menu matched their requirements perfectly!
From the vast choice of meats, the pair had opted for the ever-popular Texan 24-hour beef brisket and free-range Cajun spice whole roast chickens which were to be offered alongside inclusive side options of Memphis style crunchy coleslaw, all-American-style creamy mac and cheese, bold and fresh green leaf salad, a mix of regular and sweet potato fries and crusty, gluten-free bread rolls. The event itself took place over the weekend, and the Hog Roast Ramsey catering team had ensured that the entire feast was prepared, and ready to be plated up right on time for the 4:30 pm serve – much to the delight of the ravenous guests!
All-day long, the climate was gorgeous, perfect shorts and shirts weather, which, in fact,  is what many of the guests had chosen to wear. Plus, with entertainment being provided by one guest and an acoustic guitar, and plenty of delicious food that everyone hungrily wolfed down throughout the afternoon, Ben and Laura, A.K.A. the new Mr and Mrs Jackson couldn't have asked for a more memorable day, or a more fantastic celebration of the beginning of their marriage.