While we're sad to say goodbye to Bill and June, regular customers of ours who have used our catering services and hired our hog roast Towcester machines many times, we were very happy for them when they let us know they were moving abroad this year. It has been their dream for a long time now to join their daughter in New Zealand, and now that it's finally come around after years of immigration paperwork and back-and-forth, they couldn't think of a better way to say farewell to friends and family members in the UK than by having one of our fabulous hog roast Towcester dinners.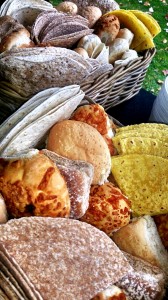 Bill's favourite food is undoubtedly our well-received pigs in buns, so that's what the couple asked us to provide for their goodbye party on Friday. Additionally, June would need gluten-free bread rolls so that she could enjoy the hog roast Towcester herself, too, and they asked us for some jacket potatoes for those guests not wanting to indulge in the pork.
It would normally only take 2 of us to cater for this amount of guests (around 25 people were expected) but a few of us wanted to say farewell and wish the couple well, so a team of 5 turned up on Friday, ready to set up the gazebo over the hog roast machine and serving table. We were armed with a 50kg beast, which could actually feed many, many more guests but this size was requested by Bill as he wanted to savour the leftovers over the next few days!
Bill asked us if he could prepare the meat himself as it would be his last time doing so in this country, and he wanted to add his own special marinade, so we sat back and chatted to June and then mingled with some of the extended family members while it roasted away. The smells were incredible and all of the guests commented on this when they arrived.