Back in the 17th century when North Somerset's famous Walton Castle was first built, it was used as a hunting lodge for a wealthy Lord, but these days it is known as being a popular venue for luxury weddings, relaxing holidays and quirky birthday parties due to its historical importance and charming exterior. For birthday boy Graham, it was the perfect spot to host his circus-themed 60th and hoping to make his special day feel as authentic as possible he invited the Hog Roast Clevedon team to cook up one of our mouth-watering roasts.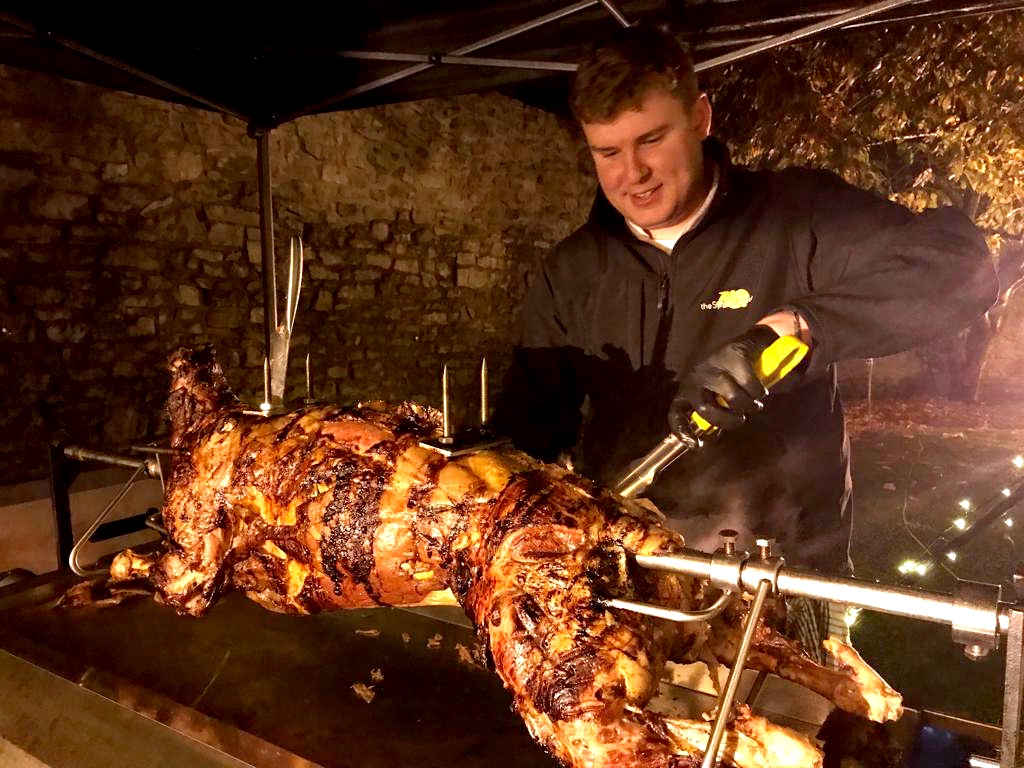 Having already organised catering with a handful of other vendors for the Freak Show inspired occasion, Graham wasn't looking for a full spread from Hog Roast Clevedon and instead, he opted for a whole spit roasted lamb with lamb joints for any remaining guests and pitta breads as an accompaniment. With catering extraordinaires Ben and Beth handling a portion of Graham's event, the only thing he had left to worry about was dishing out (pardon the pun!) the invitations to his 100 guests and finding the perfect costume for his big day.
With the serving time set for 7:30pm, Ben and Beth arrived on site with six hours to spare which gave them just enough time to season the locally sourced free-range lamb with rosemary and spit roast it using our famous Titan machine which is without a doubt, the single most effective piece of roasting equipment available in the UK – even if we do say so ourselves! As the darkness rolled in and the party neared, the lamb took on a beautiful golden appearance with a delicious layer of crackling which our clients and their guests always go wild for.
The guests were in high spirits when they arrived to celebrate Graham's much-anticipated birthday bash and we're positive that his special night is sure to remain a talking point for years to come. Hog Roast Clevedon's spit roasted lamb creation was especially popular among the party-goers and throughout the evening, many returned to the gazebo time and time again to sate their appetites with the succulent meat.