It's hard to believe that we're only a few days away from May and five whole months into 2022. Time sure does fly when you're having as much fun as Hog Roast Finedon! And speaking of fun, you might be wondering what we've been up to recently and what lies ahead for our catering crew as we approach the month of May.
While many of you might be thinking that May is just a final hurdle to get over before we can start enjoying the summer, Hog Roast Finedon is here to tell you differently. If you want our opinion, every month, in fact, every day is all the excuse you need to host an unforgettable party with a mouth-watering spit-roast. And for fans of the hugely popular Star Wars franchise, May is the most important month on the calendar!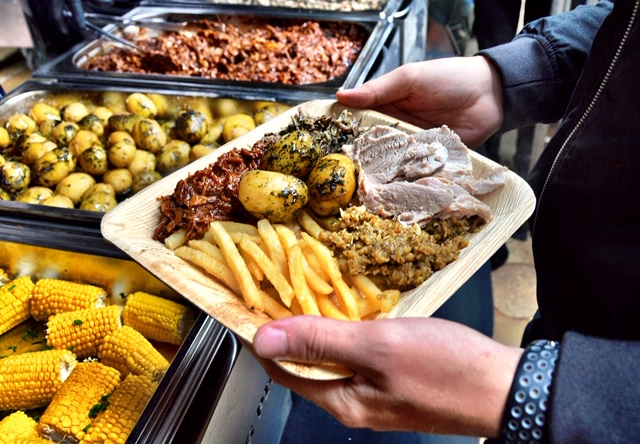 May the 4th, which, if you don't know already, is a play on the famous quote "May the force be with you", is known as International Star Wars Day. This special celebration of Disney's pop culture classic allows fans all around the globe to commemorate the sci-fi series that took the world by storm almost 45 years ago.
Celebrations for this annual holiday can vary greatly from person to person. While some might attend conventions or host fancy-dress dinners, some might choose to indulge in a movie marathon. One thing everyone agrees on, though, is that great grub is a necessity for the success of any event, and that's why Lucas has invited Hog Roast Finedon to cater for his upcoming Star Wars Day celebration!
Lucas's event will be a small and laid-back affair for close friends and a few Star Wars-obsessed family members, which has taken the guest list total to 18 people. Together, they are planning to dress up as their favourite characters and pull an all-nighter to watch the 6 original films.
Hog Roast Finedon's role will be to keep the group from going hungry with our Southern Slow Roast Menu, which our team will serve between 3pm and 6pm. After which, our caterers will prepare a large platter of fresh-cut sandwiches, crisps, crackers and any leftovers from the meal for the guests to help themselves to after our team has left.