Every season is hog roast season, but nothing beats the feeling of chowing done on a succulent spit roast when the weather is at its best! And now that the summer months are well and truly on the way, Hog Roast Upton has been busily preparing for the wave of bookings that we've already been called in to cater for over the summertime.
Among our long list of clients is one of our regulars: Robyn, who loves Hog Roast Upton so much that she has used our services every year for the past 6 years!
As an avid party planner, Robyn is always looking for new and exciting ways of bringing her family and friends together – especially when the sun is shining – and she is always really impressed with the exceptional standard of catering that our team delivers at her events at a price that's very affordable, to boot.
She also really enjoys working with our catering manager, Ben, who has a keen eye for detail and always manages to choose the perfect menu for her needs. So, Robyn knew, even before she called us, that he would be up to the challenge again for this year's summer bash!
Last week, Robyn called Hog Roast Upton to let us know all about her plans to host a massive garden party with water slides, bouncy castles and water balloons for all the children in the family. And while the kids burn off some excitement, she and the other adults will be treated to cocktails, music, and an alfresco-style hog roast with all the trimmings from yours truly.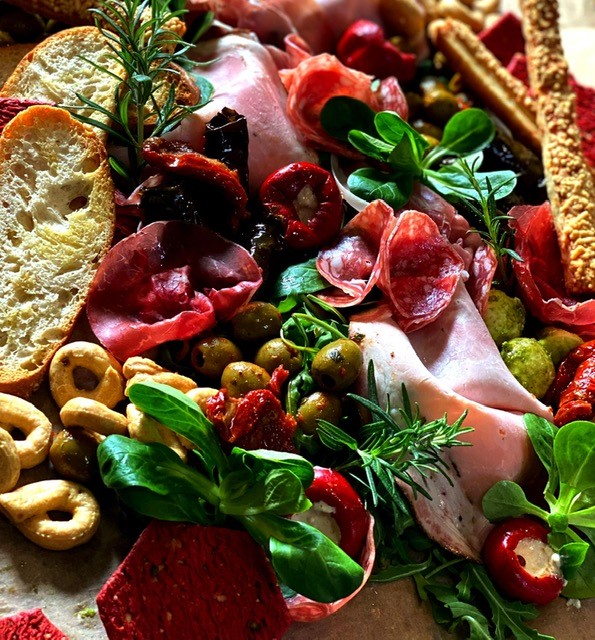 After hearing Robyn's goals for the event, Ben immediately introduced her to our Alfresco Menu, which includes everything you could possibly, need or want for an outdoor celebration! With antipasti platters chock-full of fine Italian meats and cheese, olives, sun dried tomatoes and artisan breads, plus a traditional hog roast with side salads, coleslaw and gluten-free rolls, Robyn's guests are in for a real treat come the summer. As an added extra, she's also asked for us to serve fresh fruit salads and summer fruit pudding to satisfy any sweet cravings that her guests have on the day. Yum!