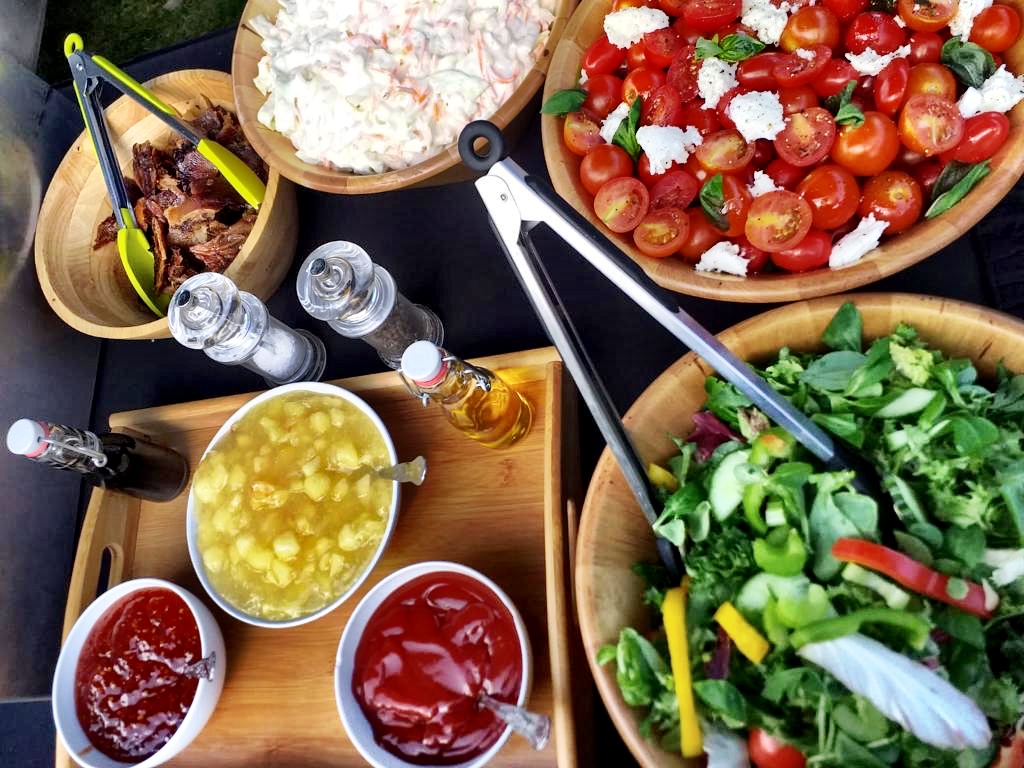 Wedding catering comes in many forms, depending on your style of reception and the venue that you have chosen. Your wedding reception is just as important as the ceremony and will often have even more aspects to organise, so why not let Hog Roast Old Stratford take over the catering and ensure that your meal runs smoothly? Here is just one of our wedding menus that you may opt for.
Abby and Olly got married earlier in April, and their catering was organised by Hog Roast Old Stratford's manager, Ben. Abby reached out to our team to let us know the needs for her wedding, which included two separate meals for 90 guests to enjoy. There needed to be a contrast in formality and dishes between the two menus, to ensure that the day did not feel repetitive or boring for the guests. Since Hog Roast Old Stratford has a variety of different wedding menus to choose from, the couple felt confident that we could provide a good selection of dishes and keep the guests happy with our menus.
At the beginning of the day, Hog Roast Old Stratford arrived at the venue to prepare the lunchtime menu. The couple had selected our Southern slow-roast menu, which included beef brisket, Cajun chicken, and minted lamb. The main dishes were freshly prepared and roasted on the day and served with a selection of incredible side dishes. The sides included Greek salad, seasonal vegetables, mac and cheese, and homemade fries. We served this menu on China crockery and cutlery as it was a formal setting, so this table arrangement was most suitable.
After a day of entertainment, it was time for the evening meal. The evening meal was an informal buffet, consisting of a slow-roasted hog served in fresh bread rolls, or a gluten-free alternative. This was a casual yet delicious meal and provided a great contrast to the earlier lunch.
Whatever style of catering you prefer, Hog Roast Old Stratford has a menu that is perfect for you! To secure your date today, simply let us know your party size, date, and location and our team can do the rest. We hope to hear from you soon.