If you've ever been placed in charge of planning an event for a large group of people, then you'll be very aware of how overwhelming and stressful it can be – but we're here to tell you that it doesn't have to be that way! At Hog Roast Gretton, we can offer the ideal solution thanks to our devoted staff and wide variety of menu options which provide our clients with a selection mouth-watering dishes that are popular among all age groups; and just last weekend our team proved exactly that when they were called in to cater for a joint birthday celebration for an 80-year-old and a 2-year-old.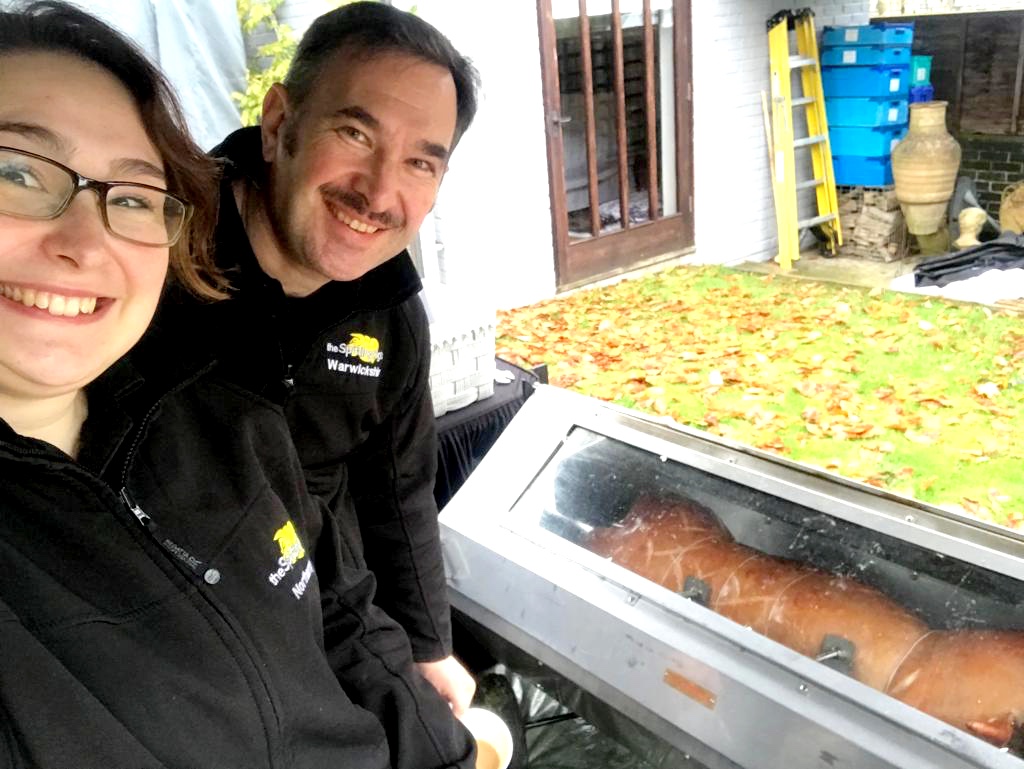 With 50 mouths to feed, Paula was grateful when she discovered the Hog Roast Gretton team who quickly put her mind at ease and helped her to select our alfresco dining menu which offers a slightly more formal experience for our guests due to the addition of side dishes and real China crockery and cutlery. Aiming to serve a buffet that both children and adults would love, father and daughter catering duo Russ and Beth recommended a spit roast main course with side options of coleslaw, tomato and mozzarella salad, pasta salad, potato wedges, gluten-free rolls and a meat-free alternative of grilled vegetable skewers with optionable haloumi for those following vegetarian or vegan diets – which Paula couldn't wait to tell her guests about!
Before anyone knew it the day of the party had arrived and with no time to waste, Hog Roast Gretton arrived at the client's home bright and early to begin preparations for the afternoon feast! Starting with the catering equipment which Russ and Beth positioned outside the marquee, the duo worked like clockwork to ensure the buffet was complete in time for the guests' arrival. As the first one to see the finished result, Paula was so impressed with the team's hard work and couldn't wait to see the look on the birthday celebrant's faces when they saw what was in store for them!
As Paula had hoped, the guests couldn't get enough of the hog roast and by the end of the event, they were feeling both very happy and very full!