As the festivities begin, Hog Roast Fawsley had the pleasure of serving at Papa John's Headquarters in Milton Keynes last Thursday. A completely tailored Christmas menu for the company that lovely Sue had corresponded with catering manager Ben to create. The main event was a whole slowly-roasted and incredibly delicious pig with the option of succulently roasted Halal chickens and tasty halloumi and vegetable Cajun-spiced kebabs for the vegetarians. These were served alongside Hog Roast Fawsley's fresh mixed salad and homemade coleslaw, crispy yet fluffy chips, a medley of seasonal vegetables, including the Christmas favourite Brussel sprouts and gravy. A scrumptious feast for their dedicated employees! For dessert, they enjoyed mince pies served with a silky brandy cream – what a treat!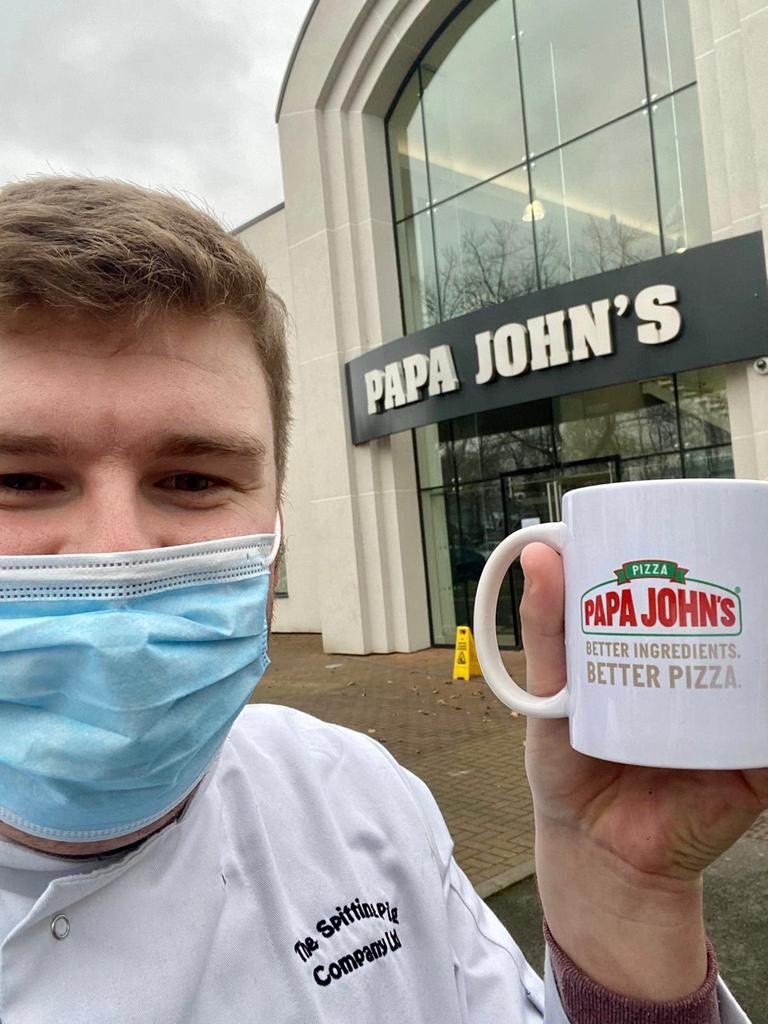 As the first serve arrived, Sue kindly requested that the directors of the company could help serve their employees as it was a thank you for their employee's perseverance in a difficult year. Catering manager Ben of course honoured this request and made sure that the directors were adhering to health and safety rules.
As the second serve arrived, the Christmas spirit was in full swing as Christmas music played allowing the employees and Hog Roast Fawsley have a sing-a-along and a boogie! Being in December, it was a very bitter, cold day so Sue ensured that Hog Roast Fawsley's team were well looked after with hot drinks and even giving the entire team a fleece souvenir to take away with them and to keep them warm – they were all very grateful and felt like honour-y Papa John's employees!
The event went smoothly and was enjoyed by all. Ben received a kind message of thanks the following day from Sue to say how much of a hit it was stating "Food was delicious, service was great and the atmosphere was spot on" – everything Hog Roast Fawsley aims to deliver at their events.