Have you ever marvelled at the dramatic splendour of a hog roast and loved the idea of treating your family to a homemade version but been put off by the thought that it would be far too tricky to pull off on your own? You're certainly not alone!
Over the years, our Hog Roast Blisworth team have encountered many, many, people with the exact same mindset, which is why we developed our rental option.
Unlike our fully catered service, our hog roast for hire option gives customers and clients the opportunity to take full control of their event. This means that you, and you alone, are able to dictate the pace of your event by choosing when the food is served and how. Plus, you are free to incorporate as many unique food choices as you like and another great thing about doing it all yourself is that it keeps costs to a bare minimum!
Perhaps the best thing about our DIY service, though, is that it introduces more and more people to the world of hog roasting in an up-close and personal way. Our past customers have all been pleasantly surprised by just how easy our equipment is to use, and with lots of support available from Hog Roast Blisworth's catering manager, Ben, you really can't go wrong.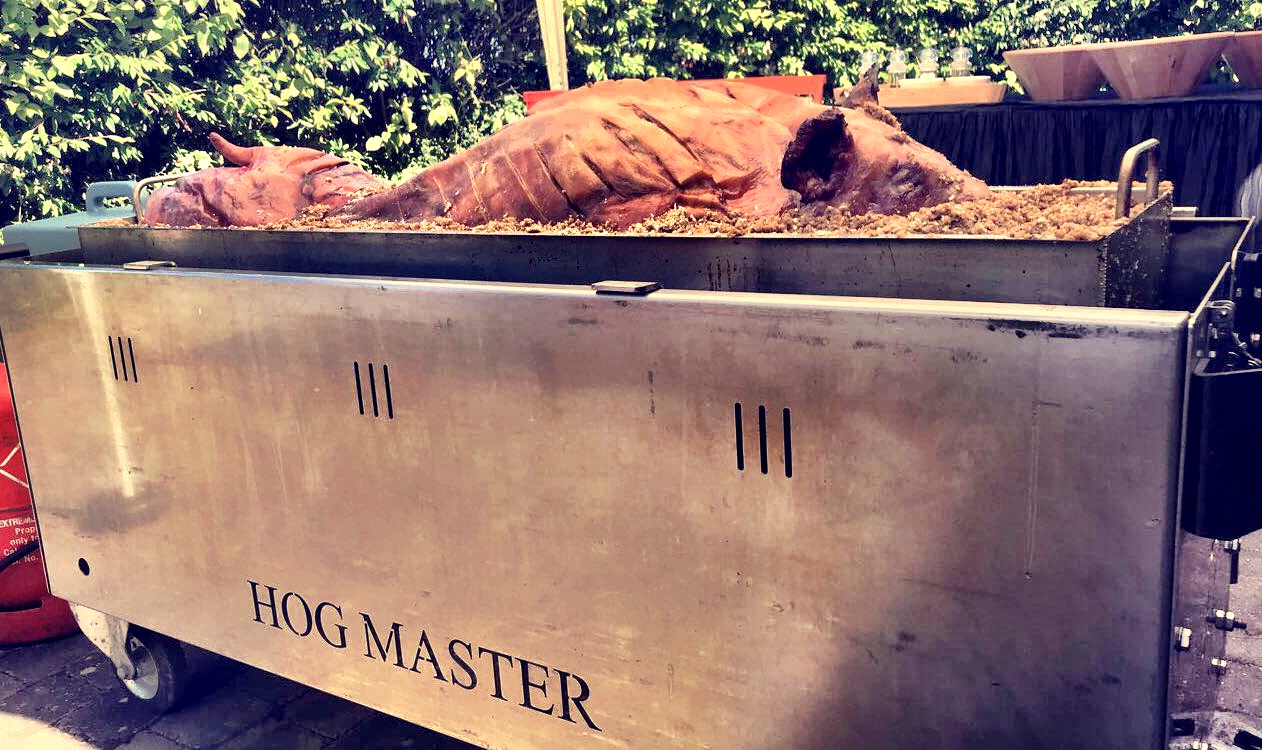 Just recently, we loaned one of our machines out to Richard and Deborah, who celebrated their 35th wedding anniversary with a garden party. They had selected our trusty HogMaster for the event, and Ben kitted them out with gas canisters and all the fresh ingredients they needed to create our Classic Hog Roast Menu.
The machine was dropped off at the couple's home hours before the party kicked off, and before leaving them to rustle up their first-ever hog roast, Ben gave them a crash course on how everything worked. Richard and Deborah got the hang of things very quickly and managed to impress their friends and family with a quality meal that had all the hallmarks of a professional feast.
Ben and the Hog Roast Blisworth team were delighted to hear all about how much Richard and Deborah enjoyed using our HogMaster the following day when they returned to collect the device! The pair had such a wonderful time, in fact, that they now fully intend to invest in their own HogMaster in future!