The Hog Roast Corby caterers were recently approached by Helen, who is a proud part of the Mental Health Wellbeing Team over at Smurfit Kappa on Cooks Road. Her reason for contacting us was due to it being Mental Health Awareness Week recently here in the UK, and to mark the occasion she had planned an intimate corporate event for the 25 employees to highlight the importance of healthy eating in relation to mental health.
Anything food related is always of interest to us, so as you can probably imagine Hog Roast Corby was really excited to be included in Helen's plans – and our interest was piqued even more when she later mentioned that there was to be no meat on the menu whatsoever! Yes, really!
With National Vegetarian Week following directly on from Mental Health Awareness Week, Helen had decided to use the opportunity to link the two by encouraging people to try a meat-free diet for a change. Having used our services in the past, Helen knew that if anyone could pull off an event like this, it was going to be Hog Roast Corby – and boy, was she right!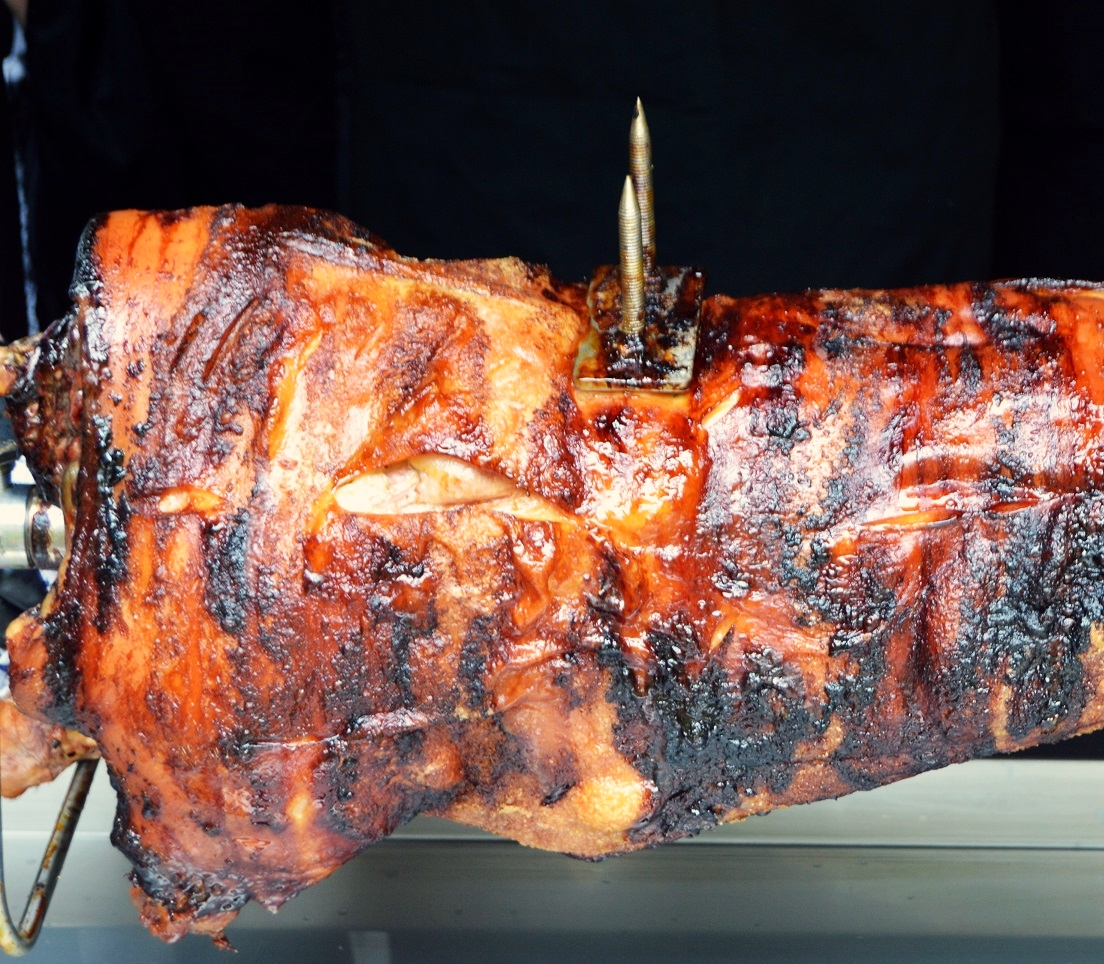 With help from our catering manager, Ben, Helen was able to put together a completely custom menu, which saw our team serve a striking selection that consisted of grilled vegetable and halloumi kebabs, slow-simmered BBQ pulled jackfruit rolls and sumptuous vegetarian burgers with side options of falafel, hummus, seasonal mixed salad, gourmet coleslaw and homemade sweet potato fries and regular chips. There were also plenty of dips and condiments for the guests to utilise, as well as a huge basket of rolls, wraps and pitta breads.
Everything was served using our eco-conscious wooden bamboo cutlery and crockery and to help the guests test the waters and explore different flavours and textures, Hog Roast Corby had decided to serve smaller, sample-sized dishes, which allowed everyone to try a little bit of everything.
The group was blown away by the results, so much so that they never even stopped to notice that there was no meat on the menu!