Turning 60 provides the perfect excuse to get the whole family together again for an unforgettable nosh-up! Like the rest of our clients, that's exactly what Janet had in mind when she first contacted Hog Roast Grendon several months ago, A.K.A back when everything was normal. Of course, things have changed a lot since then…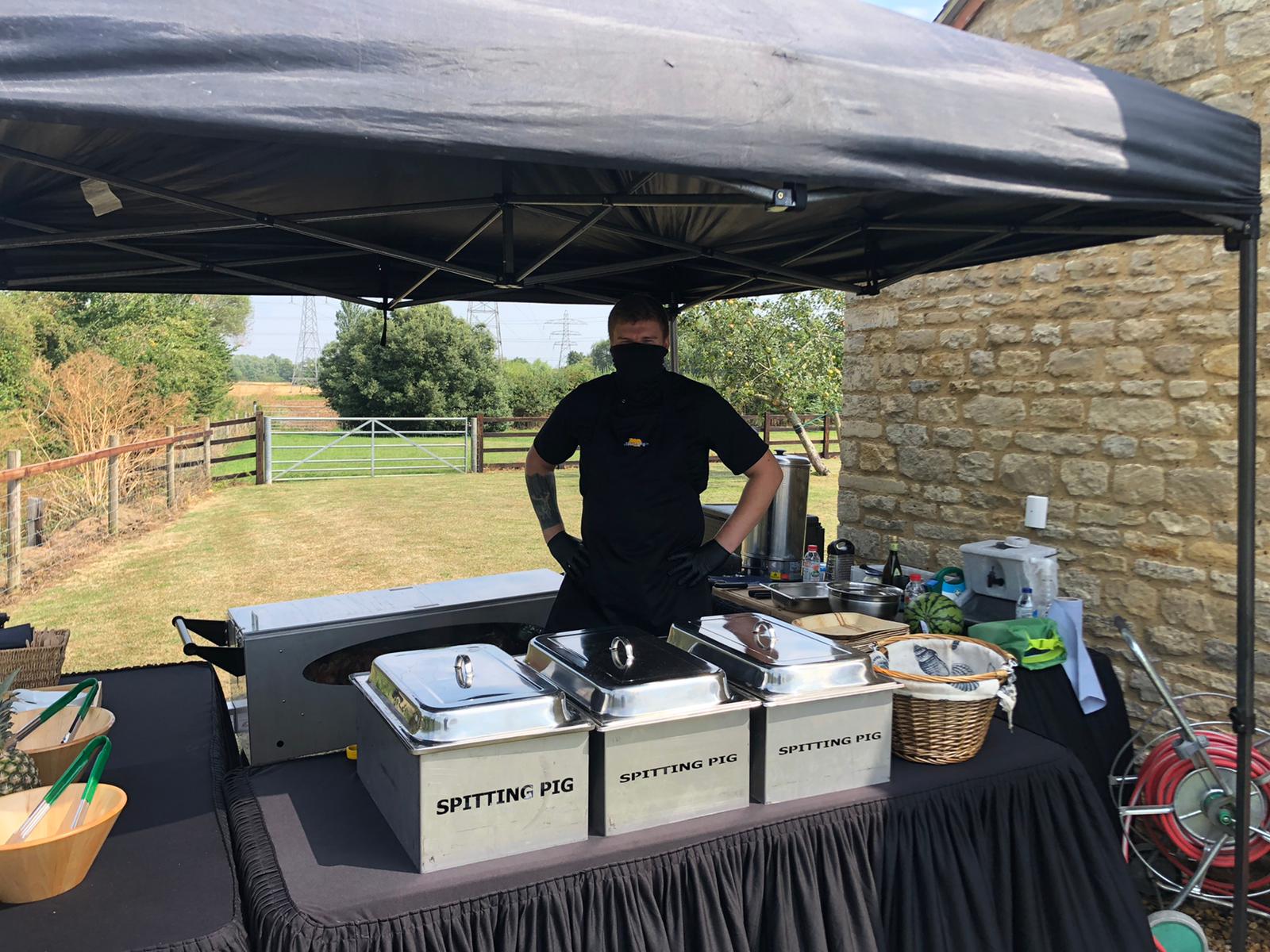 With lockdown restrictions still very much a factor in our present reality, the client was forced to make some adjustments to her booking. This meant considerably dropping the number of guests to fit the government's guidelines so that the new guest list included only the closest friends and family members of the celebrant. But even with the drastic overhaul to her original plans, Hog Roast Grendon's catering manager, Ben did everything he could to assure Janet that her party would be just as fantastic as she had originally hoped!
If there's one thing our team excel at, it's adapting to difficult situations. So, when the plans changed, Hog Roast Grendon was quick to act by altering the menu for the day. By swapping out the large pig for one that was smaller, our team made sure that there would be just the right amount of food for the party while preventing any food waste at the end of the night.
Led by Ben, Hog Roast Grendon arrived at the client's home last weekend, and before long, they had successfully set up the catering gazebo and cooking equipment in Janet's back garden. With the meat sizzling and salads chilling, the team eagerly awaited the arrival of the guests who poured in shortly before the allotted serving time.
Everyone was amazed by the wholesome spread, which featured chef's own gourmet sausages, mixed salad, creamy coleslaw, BBQ pulled jackfruit and crusty bread rolls. In the centre of all the delicious sides, stood a whole pig that our team had expertly roasted over a low flame for several hours to create a crispy on the outside, juicy on the inside meat feast. Janet was so happy with everything our team had done, and she has since recommended our services to her loved ones.