At Hog Roast Mawsley we love weddings, not least because we get to cook up a brilliant feast of excellent foods for such a wonderful occasion, but also for some of the exceptional locations and environments that wedding catering can bring us too. This past wedding that the Hog Roast Mawsley team provided our illustrious traditional roast catering for took us out to the beautiful location of the Malt House Barn – a converted ranch now made purpose-built for wedding ceremonies and wedding receptions. Out in the beautiful Shropshire countryside this converted barn is a wonderful setting for any wedding, giving a beautiful picturesque backdrop for one of the most important events in one's life. Hog Roast Mawsley are proud to be partnered now to this wonderful wedding venue, adding our exceptional catering services to one of the best venues we have ever seen for weddings. A perfect partnership one might say: a converted farming location and some of the best meat roasts around!
Recently Hog Roast Mawsley were out here for Martin and Lisa's wedding, who actually came to us first looking for wedding catering around the Shropshire area, and not only were we able to help them out, but we also got to suggesting the wonderful Malt House for them. They needed only one glance at the location before they stuck their names down for having their wedding there. Talk about great and valued service!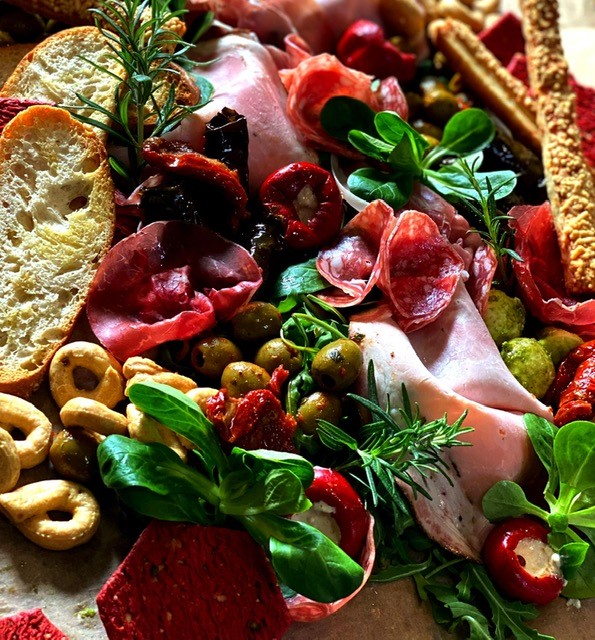 As the sun shone we got to use the most of all that Malt House had to offer, with an outdoor seating arrangement that gave guests the full country experience. Plus, it makes our roast even better too to be able to enjoy such a feast out in the sunny air! Martin and Lisa opted for our Alfresco Wedding Menu which turned out to be perfect for the weather we had. Our fine Italian meats served on antipasti platters with fresh cheese and artisanal breads was perfect for the sunny weather as guests first took their seats, and then came our famous hog roast special. This free-range pig was furnished with homemade sage and onion stuffing, the classic golden crackling, our own apple sauce and a slew of accompaniments: gourmet coleslaw, seasonal leaves, our heritage tomato and mozzarella salad, and roasted new potatoes. Dessert was a selection of profiteroles or cheesecake, and of course the wedding cake was later served with fresh cream.
A perfect day in the country for all!