Husband and wife duo Ben and Beth own Hog Roast Fawsley. They have 14 years of experience in the catering and events industry between them, both having started work with another Hog Roast franchise before taking the plunge and investing into their own. Why not get to know the catering managers of Hog Roast Fawsley?
Which venue has been your favourite so far?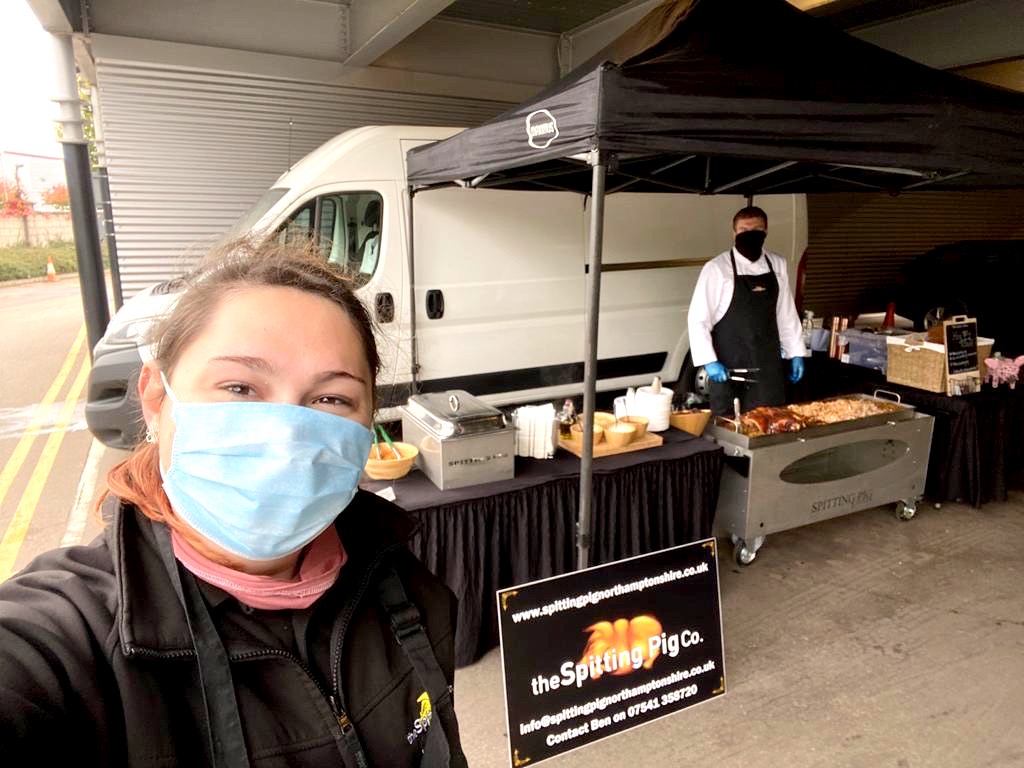 Ben and Beth both agreed that Wiobe Farm Barn in Cambridgeshire has been their favourite menu so far. It was a big converted barn which was surrounded by beautiful scenery and a large pond, making it a perfect destination for wedding photos. The floors were separated by an enchanted winding staircase that went up into chilled seating areas lit up by fairy lights.
What has been the most memorable experience on a job?
Beth claims that she attended a 'Freakshow' themed party at a castle where there were fire eaters, fire dancers, girls on stilts and dancing in large cocktail glasses. It was quite an event to cater at!
Ben's most memorable experience is catering at a Michelin-star hotel in Oxfordshire where he bumped into David James from Only fools and Horses. He was definitely star-struck!
What has been your favourite event so far?
Ben's favourite event so far is when Hog Roast Fawsley had the opportunity to cater at Wiobe Farm Barn for the lovely Ella and her groom. They decided against canapés and instead had an afternoon tea. Ben enjoyed serving plain and fruit scones with different jams and creams, it is something completely different and fun to do, especially since the teas were beyond traditional and inspired by the countries the bride and groom had travelled to.
Beth loves doing the weddings. She loves the hustle and bustle of it all, watching the friend and family reunions, seeing the unique venues, themes and wedding dresses. She loves being part of people's special day and making it completely enjoyable with great food and service. Her favourite event would have to be a wedding she did in North Wales, they had singing waiters, mountains in the background and the venue had the cutest swing under a huge tree, it was just completely enjoyable.
Which menu would you choose if you were a customer?
Both Ben and Beth selected the Southern-Slow menu, it provides choices for guests and is something different. Where Ben would opt for the BBQ pulled pork, Cajun chicken and BBQ pork ribs, Beth would choose the BBQ pulled pork, Texan-BBQ beef and minted lamb. Either option sounds great!